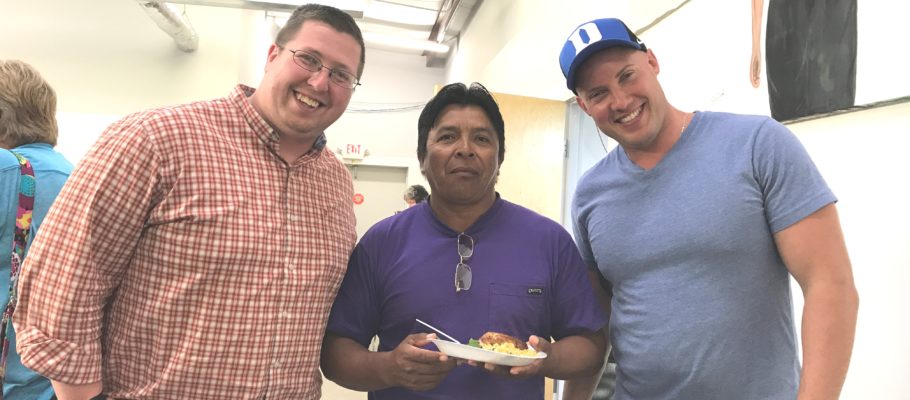 The National Farm Worker Ministry is blessed this summer to have Chris Burner with us serving as our Duke Divinity School ministerial intern. Chris has written two reflections related to his experiences here at NFWM. Each speaks deeply to Chris' growing understanding of and connection to the farm worker movement for justice and our place in it as people of faith and of solidarity.
We encourage you to read – and reflect on – both. Thank you, Chris.
"…the God we serve is no respecter of socially constructed borders that alienate and isolate."
The intersection of Faith and Oppression
Chris's main project, along with Andy Blakely, also a DDS student but interning through the Sanford School of Public Policy, has been to visit labor camps in eastern North Carolina and conduct video interviews with workers. NFWM will use these interviews as educational and engagement tools in our upcoming new website.
One of the men Chris and Andy interviewed is Martin Perez Hernandez (pictured) who has worked the fields of NC for years through the H2A guestworker visa program. Martin is a member of FLOC and, unlike other guestworkers in the US who are not covered by a union contract, he works with important protections which he is able to exercise because of FLOC's collective bargaining contract with the North Carolina Growers Association.