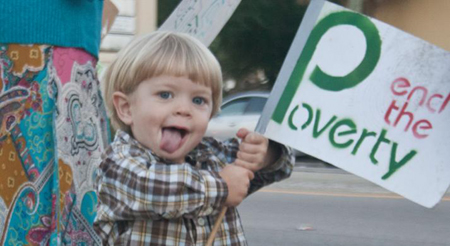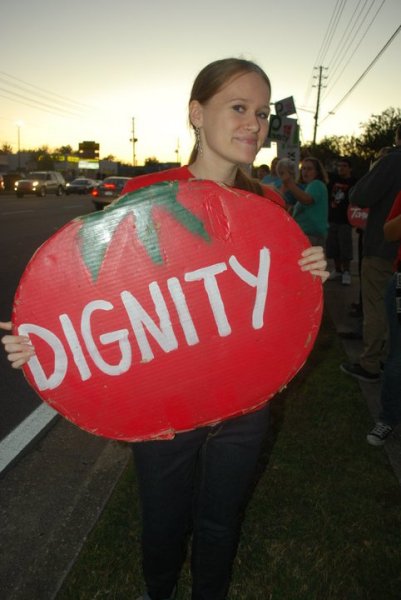 On Thursday, November 18th, the CIW (Coalition of Immokalee Workers) and NFWM organized a rally at the newly renovated Publix on Aloma Avenue in Winter Park, Florida.
The rally was set to take place right as they reopened for business to the public. This was specially cool since we were able to let Publix know right from the get go that no matter how they spiff themselves up, we still know that they have unfair business practices that marginalize the farm workers that pick their vegetables.
Having Publix join the already large and impressive list of CIW supporters (Such as Subway, Burger King, Yum Brands, McDonalds, Whole Foods, among others) is incredibly important because Publix is one of the biggest supermarkets in Florida. Their support would translate in a significant improvement of wages and working conditions for hundreds of farm workers.
32 people attended the rally and a small delegation spoke to the manager of the store as well as the region manager.
We MUST continue the struggle to get, the people directly responsible for putting food on our tables, better living and working conditions.
For more information about this event read Winter Park Publix re-opens to a public shaming (Orlando Weekly)
HASTA LA VICTORIA!
– Juan Barredo
Orlando YAYA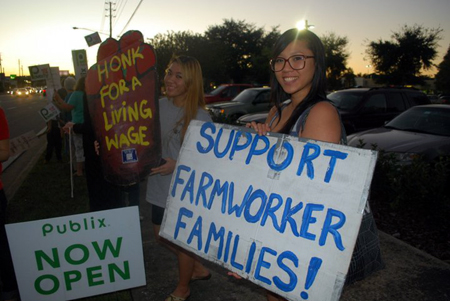 (Photos courtesy of Juan Barredo and Anna Montoya)