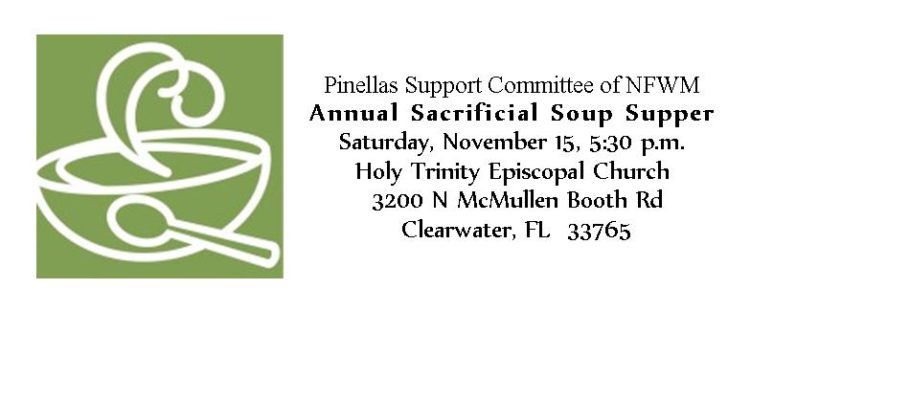 It's Time for PSC's
Annual Sacrificial Soup Supper!
PSC is honored to have Wilson Perez, CIW staff member and farm worker as our Keynote Speaker
Wilson offers a unique perspective on CIW's Fair Food Program, having worked in the fields before its creation in 2010. Topics will include: how this historic, award-wining FFP has changed the lives of farmworkers, what work remains to be done, and how we can participate in this call for justice. Wilson will also share the latest details on Tampa's November 21st premiere of CIW's film Food Chains.
Please join us!
Saturday, November 15, 5:30 p.m.
Holy Trinity Episcopal Church
3200 N McMullen Booth Rd, Clearwater, FL 33765
Home-made lentil soup and bread will be served.
Donations will be collected to support farm worker led efforts in Florida.
For more information email Patricia Plantamura, pplantamura@nfwm.org
CLICK HERE to read Fall 2014 newsletter from the Pinellas Support Committee of NFWM