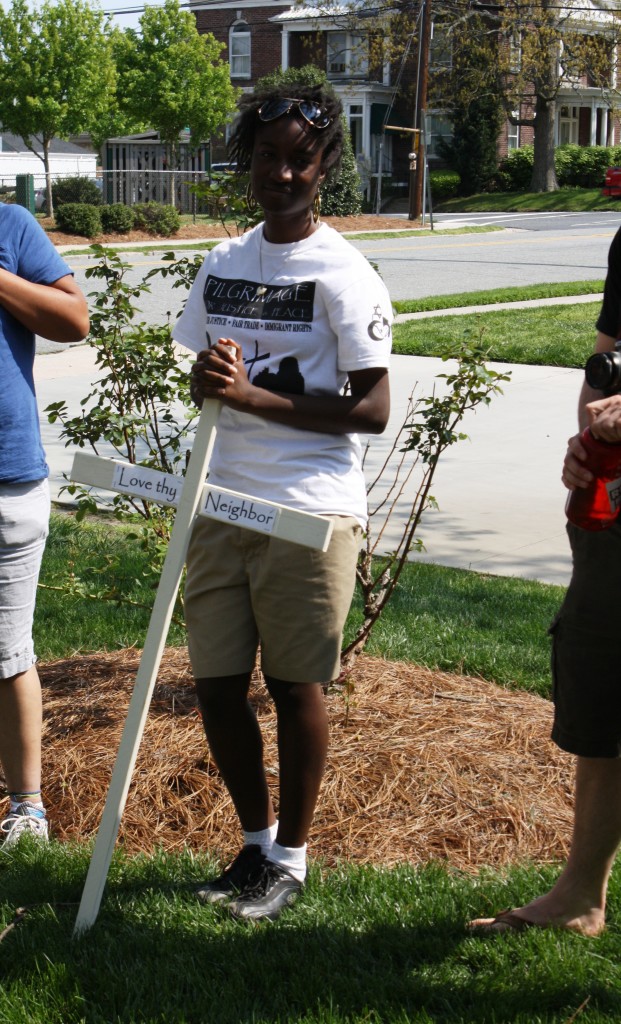 Each year, our partners at Witness for Peace Southeast organize a Pilgrimage for Peace and Justice during Holy Week to raise awareness about social justice issues affecting our neighborhoods and communities. The Pilgrimage brings together a diverse coalition of justice-minded activists including organizations, individuals, faith groups and community activists, to collectively call for an end to unjust policies and practices that destroy our communities and livelihoods and promote discrimination and oppression in the United States and Latin America.
This year, the Pilgrimage is focusing on just immigration reform, fair-trade goods and worker justice during the 6-day walk. Two of those days, April 17th and 18th will focus on farm worker justice in North Carolina.
If you are in the North Carolina area, consider joining hundreds of other justice advocates by walking in solidarity with farm workers. For more information, click here for the walking schedule, click here for a downloadable flyer to promote this event in your community, or call our National Office at 919-807-8707.
We walk because we have hope. We have hope because we believe our collective voices are stronger than any voice alone!