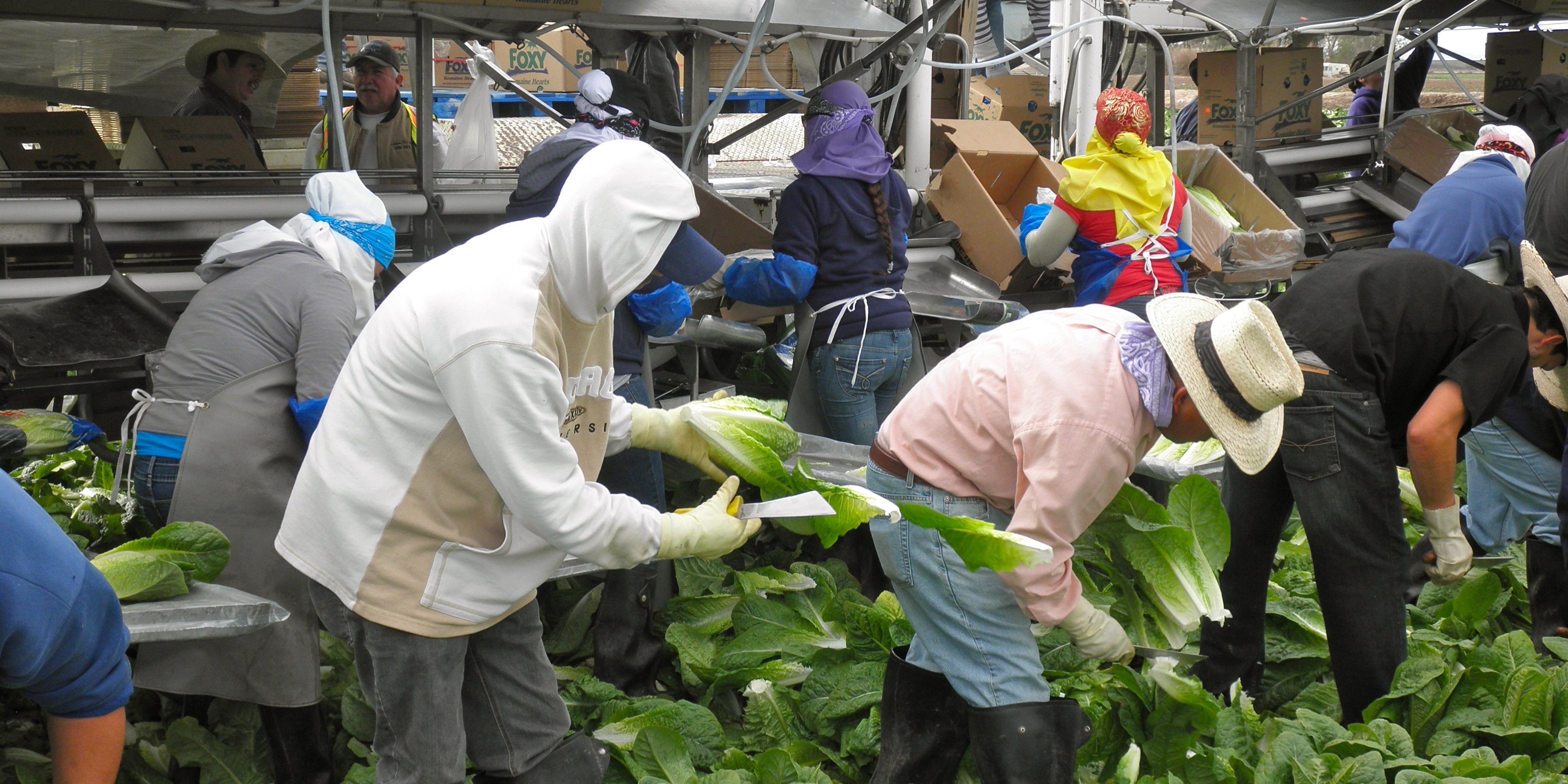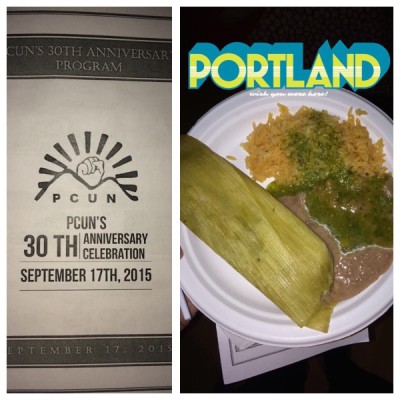 The Pineros y Campesinos Unidos de Noroeste (PCUN) (a.k.a. the "Picunistas") know how to throw a pachanga! Of course, after 30 years of dedicated service, Picunistas and their allies welcomed the celebration.
There were a few awards granted, and the National Farm Worker Ministry's own Ed Bryant was among those recognized last Thursday, September 21.
It was standing room only, as folks ate, talked, and even danced during the anniversary celebration. After we ate our tamale dinners, we heard from keynote speaker, Paul Chavez about the history of PCUN and it's relation to his father's legacy, the UFW. Chavez talked about Cesar's vision for a union that seemed too "nontraditional" for some in that it was rooted in service to the community and a commitment to non-violence.
"A union is a community of people suffering in and out of the workplace," he said, "but it's also a community of people working together to better those conditions."
Chavez said that PCUN's vision of union organizing, with it's service center and radio movimiento, is the kind of union organizing that his father, Cesar, had envisioned for the UFW. And, the service center has left a lasting impact on the Portland immigrant community. We heard from two families who were impacted by PCUN's service center.
José González was only eight years old when he first wrote to PCUN, asking for help for his family. PCUN helped José's family to find and eventually own their home. José now owns a realty company of his own, where he also helps struggling families find homes. José and his entire family came up to the stage, thanking PCUN for support.
"I just want to say one thing in closing," Jose, said. "Don't wait another 30 years to celebrate like this!"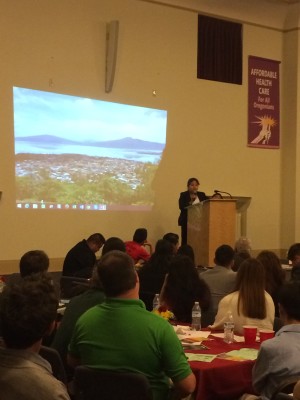 Judy Marquez also shared her testimony and gratitude for PCUN's social services. Marquez is a single mother of two, and she is attending school and working to provide for her children as her parents did for her. PCUN's literacy center has helped her file for DACA and has served as a constant source of support and inspiration.
"It isn't easy being a single mother who works and studies–life is very difficult for those who don't have the same opportunities as everyone else," she said.
Marquez told the story of how her parents came into the U.S. when she was very young, hoping to offer her a bright future. Marquez' parents were farm workers for 20 years, and her father worked two jobs so she hardly saw him.
"I come from their dreams, I come from their hopes, and I come from their sweat," Marquez said of parents.
Si Se Puede!
Gabriela Raquel Ríos
YAYA Alumna