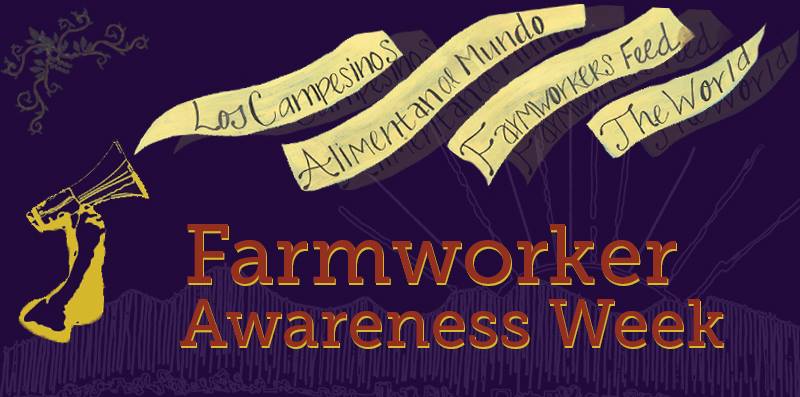 It's Better than the Oscars!
On March 28th, 2014, Cesar Chavez: An American Hero will be released in theaters across the country. Cesar Chavez: An American Hero is the first major motion picture depicting the accomplishments of a Mexican American icon in the United States. This powerful film gives light to the farm worker movement and the sacrifices made by many Latino families to provide better opportunities for the next generation.
Films such as this are judged by how well they do the very first weekend they're released at the box office. To guarantee the continued success of the Cesar Chavez film, NFWM is asking people across the nation to pack the theaters on March 28th!
National Farm Worker Ministry is sponsoring a "PACK the Theatre Selfie Challenge" from coast to coast! A selfie is a simple picture taken of yourself or a group from a phone or digital camera (like our example below!). Your mission, if you choose to accept it:
1. Organize as many of your friends and family to view Cesar Chavez: An American Hero on opening night. For specifics on show times in your area check out theater listings here.
2. Email a group picture or "selfie" to Kelli Davis at NFWM by March 31st to prove the size of your group. Kelli can be reached at kdavis@nfwm.org.
3. Post your group selfies to Facebook and Twitter using #NFWMselfie and #cesarchavezmovie as hashtags for the event.
The leader with the most people pictured attending the film on opening night will win the NFWM Swag Bag, a "Thank a Farm Worker" canvas shopping bag full of t-shirts, bumper stickers and other great swag to show your farm worker support!
All photos are due via email by March 31st! Get ready, set, go!