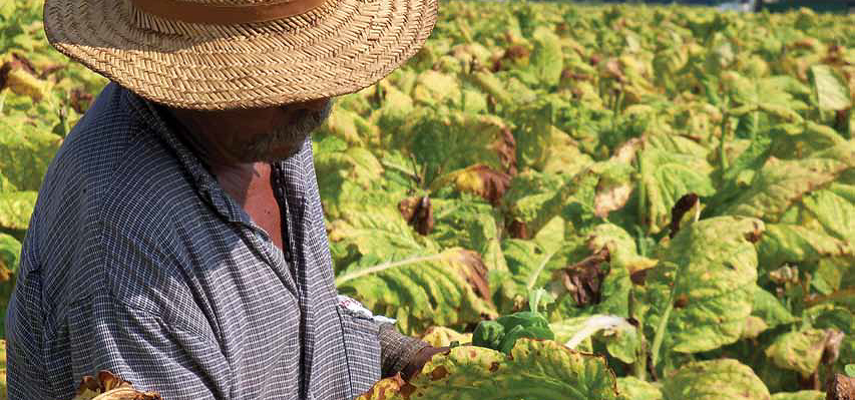 "A company's responsibility to respect [human rights] applies across its business activities and through its relationship with third parties connected with those activities—such as business partners, entities in its value chain, and other non-state actors and state agents." – James Ruggie, UN special representative
On September 18, 2011, Oxfam America and the Farm Labor Organizing Committee (FLOC) released the full report, A State of Fear. The report documents the conditions in the fields and camps for farm workers in North Carolina. It reveals serious violations of basic, internationally recognized rights to just and favorable work conditions, health and safety protections, and adequate housing.
The [Download not found] includes an in-depth examination of the tobacco supply chain and first-person testimony of more than 100 tobacco workers in eastern North Carolina.
Click on the link above to read the report. And to read about the report launch event at FLOC's Dudley, NC office, read Oxfam's Irit Tamir's blog.