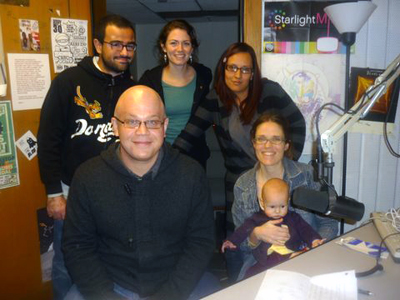 On Wednesday, January 20, Lariza, Juan, and I spoke as guests on Front Porch Radio, a local talk radio show hosted by Julie Norris that focuses on local produce, the environment, and community. The show airs every week on the Rollins College radio station, WPRK 91.5. You can listen to the broadcast on farm worker issues by clicking here.
We were excited about the opportunity to share information about the issues farm workers face. We briefly discussed pesticide exposure and birth defects, the racism surrounding laws that allow children to work in the fields from the age of 12, low wages and farm workers poverty and modern-slavery in the fields and the latest case in Immokalee, FL, discovered by the CIW.
A big thanks to Julie and Jeremy for inviting us to the show and being such fun and supportive hosts! We are excited to connect with a community already interested in fair trade and environmental issues around the struggles that farm workers right here in Central Florida and around the country face.
-Dominique Aulisio
Orlando YAYA