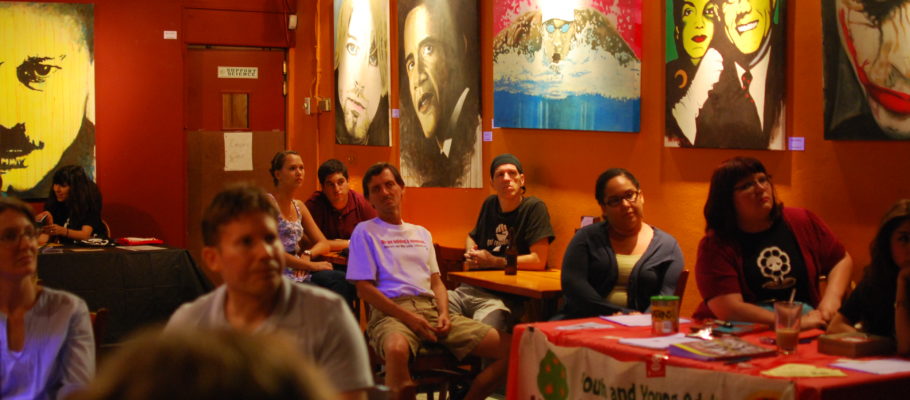 Last Friday June 15 was YAYA's second benefit show and it was amazing!!! This event was held in College Park at Taste restaurant , and was one of YAYA's biggest this year. The benefit show featured musicians, spoken word artists, rappers, and even a silk performer. This show was completely organized by the members of Orlando YAYA, and the attendance to the event included a turnout of between 60-80 people from YAYA and the community at large. The Mc's for the night included Nicole Elinoff (MC Nicky E) and Jonathan Hohensee.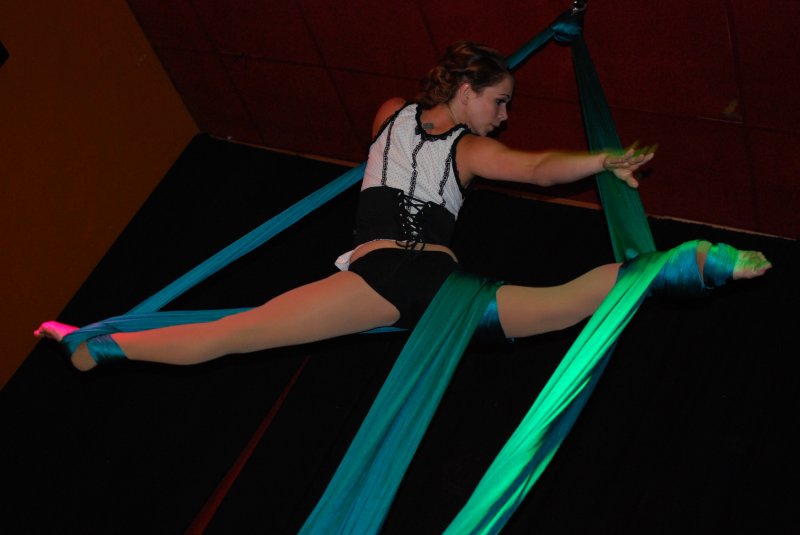 The admission to the event was $5.00, and raffle tickets were on sale throughout the night. Some of the items raffled included a Dechoes Gift Card, two Premier bottles of wine, many bar and restaurant gift cards, and lots and lots of bread. Some of the performers of the night included Eternity, Tempest, Maria Capella, Madeluna, Nico, and Dj Fuji, just to name a few. The atmosphere was lively and light all night, but members from Orlando YAYA made sure that the point of the event was never lost to its attendees; they gave informative speeches throughout the night's festivities explaining exactly who YAYA is as an organization, and what the benefit show and the money collected from it would go to.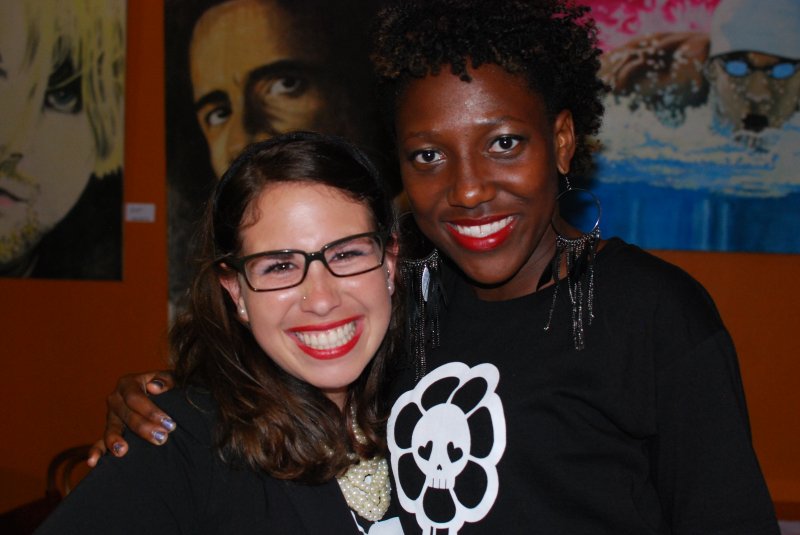 The event was a labor of love for the YAYA members over these last few months, and was planned to help raise money for the matching grant YAYA will receive this summer to fall to help further the solidarity work it does with farm workers. This show was also a great night for members to connect and interact with the greater community and get people interested about the organization and some events that are coming up like the Third Community Garden trip to Fellsmere on June 23, 2012.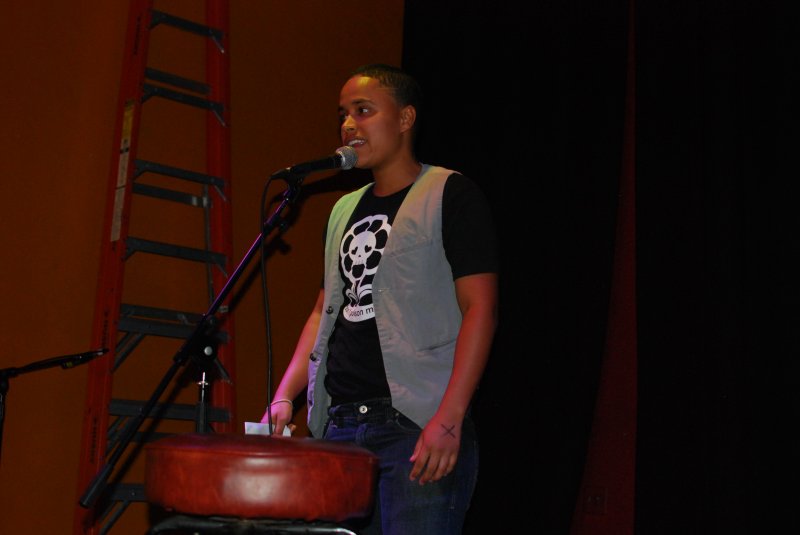 YAYA had attendees from many clubs and many individuals from the College Park community. Members prepared for this event throughout the week by phone-banking as well as meeting with local businesses and obtaining donations that could be used toward the raffle. This event contributed to YAYA by providing a setting where members could interact with the community and bond over music, food, and an awesome organization.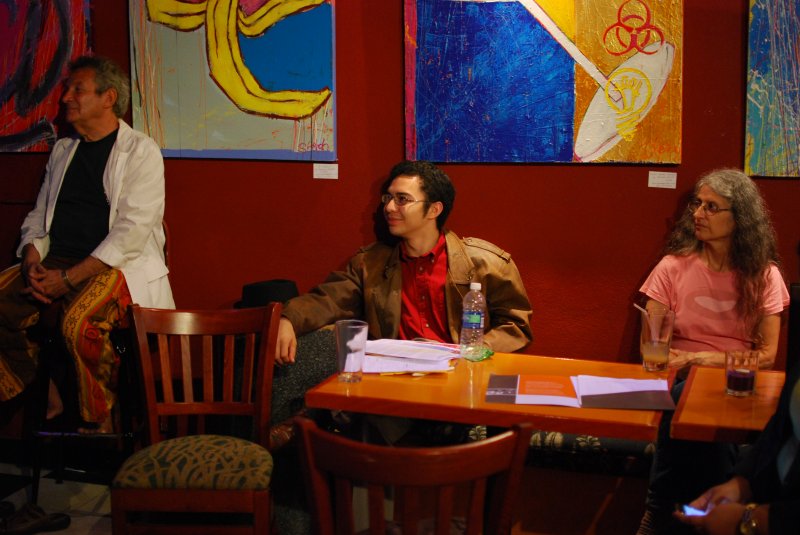 By attending this spectacular event, I was able to see firsthand the amount of people that truly support YAYA as an organization, and care about the rights of farm workers in their communities.
YAYA would like to send thanks to all who attended this fantastic night, and the businesses that donated goods to help make this night a success. We hope to see you next year when we have an even bigger and better benefit show!
Samantha Daley
Orlando YAYA
Photos courtesy of Juan Barredo