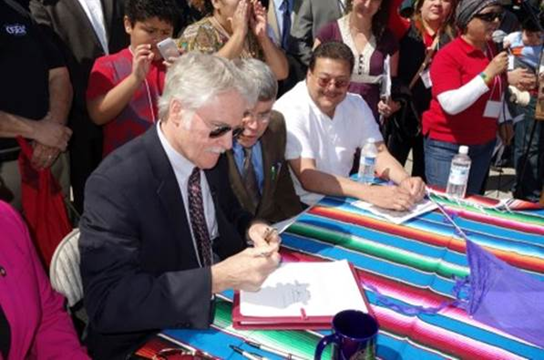 From the 2013 Summer edition of NFWM's News and Views Newsletter:
Oregon Farm Worker Ministry members joined PCUN, CAUSA and other Oregon immigrant advocates in celebrating the passage of a law enabling undocumented immigrants and others to access a driver's card. The Safe Roads Act, signed by the Governor in May, will go into effect January 2014.
In addition to undocumented workers who do not have the papers needed to get a driver's license, the law also benefits: seniors born at home who do not have a birth certificate, homeless people who do not have access to their documents but need to be able to drive to re-enter the workforce, and veterans who wish to use their military documents in the application process for a license.
Click here for more on the story.