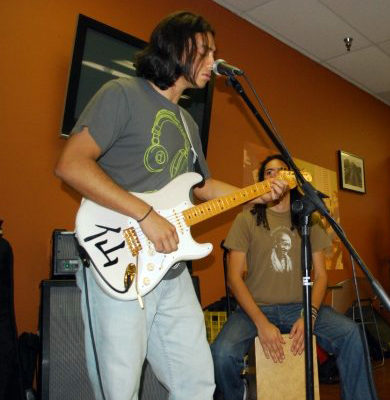 On September 19, YAYA cosponsored the event with ACTSions29, a local youth group headed by our own Matthew Garcia, for a night of great music and slam poetry to raise awareness about farmworker issues.
We held the event at Mima's Cuban Cafe, an amazing local restaurant in Winter Park with incredible food and a great, supportive staff. Matt gave a heartfelt introduction that brought to light the urgency for taking action on farmworker issues.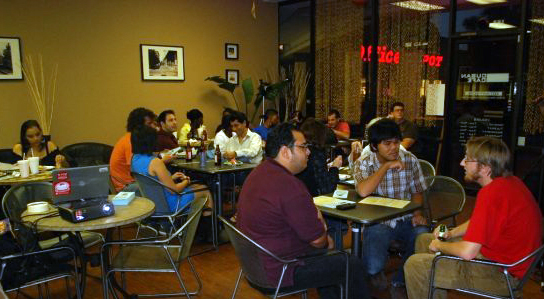 We would like to give a big thank you to the two stellar bands, Urbe Prima and The Moon is a Disco Ball, who joined us and shared their music and time for the cause.
I explained the YAYA Bicycle Drive for all of our guests, and provided ways for people to get involved. With this project, we provide bicycles to farmworkers who cannot afford transportation or are prohibited by recent legislation from getting a driver's license because of immigration status.
The night was great fun, and was made a success by all of our new supporters who took the time to enjoy the music and learn how they can support farmworkers who are organizing for justice. Beware that this will be repeated, so if you missed out this time, look out for another event coming soon!
-Juan Barredo