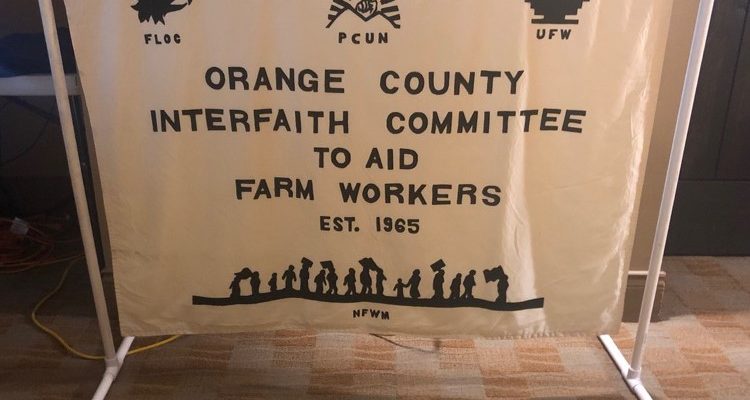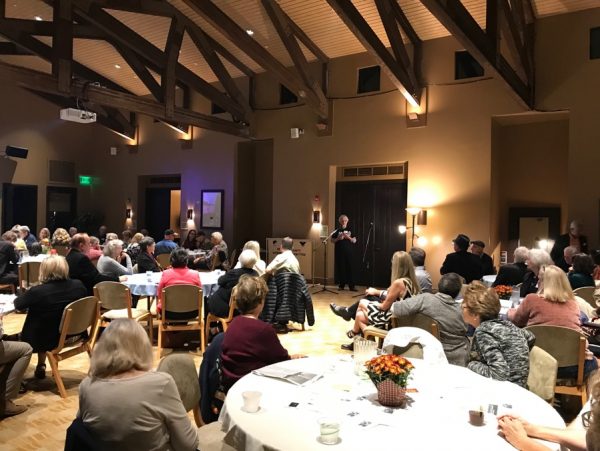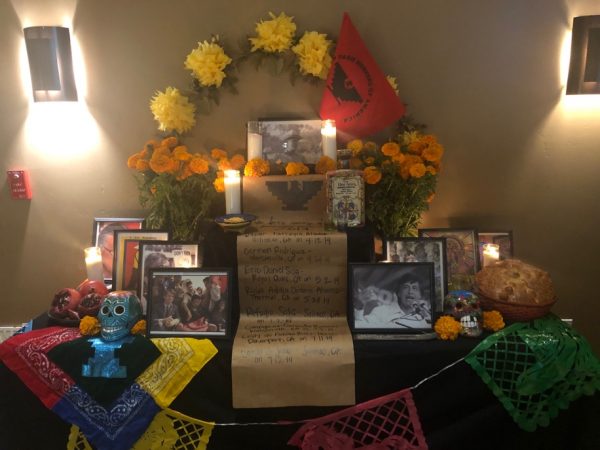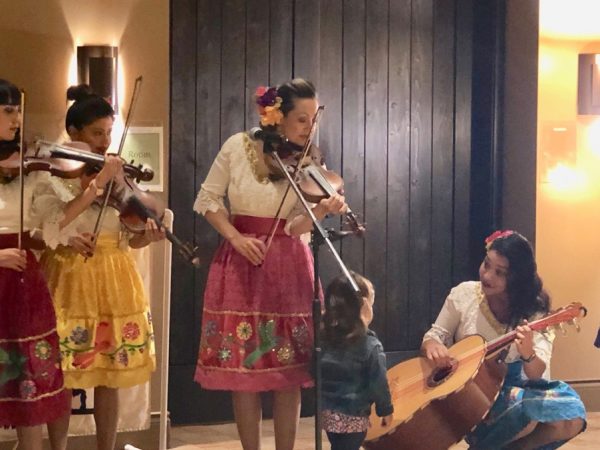 Sunday evening, November 10, 2019, the Orange County Interfaith Committee to Aid Farm Workers (OCIC), now in its 54th year, held its annual fundraiser for the National Farm Worker Ministry (NFWM) at St. Mark Presbyterian Church in Newport Beach, CA. With over 120 in attendance, they were able to send $5600 to the NFWM! Special thanks to Pam Presnall for promotions and registration, Gerri McNenny for the silent auction, and Deborah Mayhew (moderator of Los Ranchos Presbytery and member of St. Mark) for rehearsing fourth graders in a skit about a visitation from César Chávez and also served as the photographer of the evening. Irene Arellano produced a Day of the Dead altar honoring Chávez and other farm workers who died in the fields.
After viewing the NFWM video, " Maricela's Story ," which recounted a farm worker's story of sexual harassment, the participants were treated to a special performance by a female mariachi band for clapping and singing and even some dancing. Committee members and many volunteers helped to make this a successful event.
As the oldest support group for farm workers in the nation, OCIC is thankful for their founders: Nat and Ralph Kennedy, Jean and Frank Forbath, and Roy Giordano (all who have passed), and Jeanne Giodana and the Rev. Chris Hartmire, first director of the NFWM, both still alive and kicking.
NFWM is grateful for the support of OCIC, both in raising funds for the Ministry and for participating in farm worker campaigns.
Could you do a similar event in YOUR church? Sí, se puede!