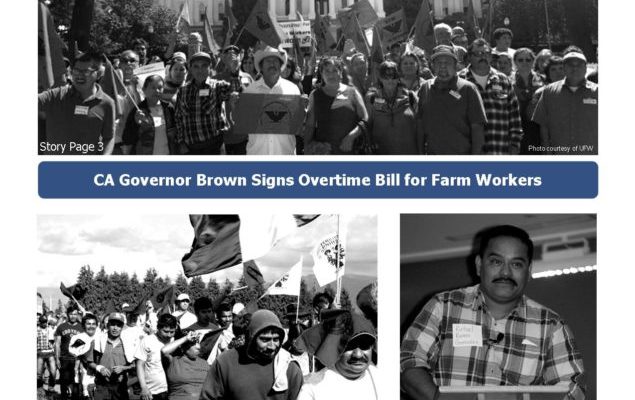 Our Fall Newsletter is out – telling the stories of some of our efforts and those of our partners to fight for justice in the fields. We are proud of our part in the gains won and the actions taken to move farm worker campaigns forward.
Click here for the full newsletter and read ab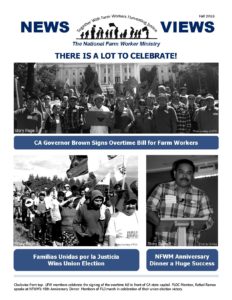 out:
Familias Unidas por la Justicia winning their union election at Sakuma Bros. Berry Farm
California farm workers winning the right to overtime pay
NFWM Executive Director Julie Taylor's A Reflection on the Past Year
NFWM's successful 45th Anniversary Benefit Dinner
Pablo Hernandez Avila's story about being a Farm Labor Organizing Committee member who benefits by working under union contract in North Carolina
and more.