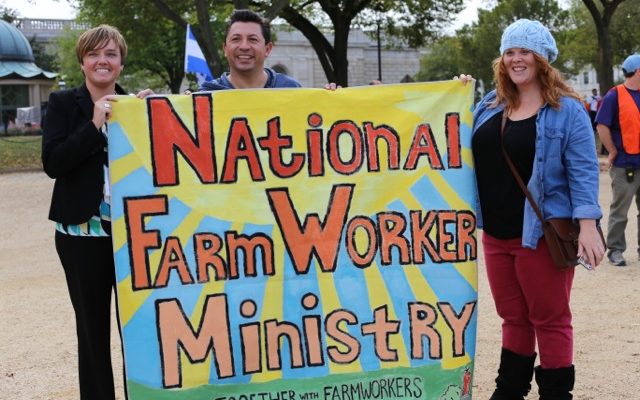 For Immediate Release:
Raleigh, North Carolina 11/4/14 – National Farm Worker Ministry announced today that it has been honored with a prestigious 2014 Top-Rated Award by GreatNonprofits, the leading provider of user reviews about nonprofit organizations.
"We are excited to be named a Top-Rated 2014 Nonprofit," says Rev. Lindsay Andreolli-Comstock,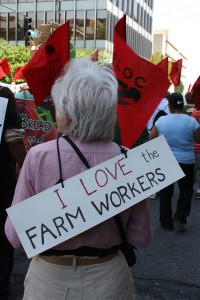 Executive Director of National Farm Worker Ministry. "We are proud of our accomplishments this year." 
The Top-Rated Nonprofit award was based on the large number of positive reviews that National Farm Worker Ministry received – reviews written by volunteers, donors and board members. People posted their personal experience with the nonprofit. For example, one person wrote, "interning with the National Farm Worker Ministry while I was in Divinity School taught me so much about justice, my faith, and the often unseen human costs of our food system. The organization fills a unique and extremely important niche in connecting faith communities with farm worker organizations."
While the Top-Rated Awards run through the end of October, National Farm Worker Ministry was part of the inaugural group to qualify for the year. In addition, they've been added to GreatNonprofits #GivingTuesday Guide—an interactive guide to top nonprofits throughout the years.
"Savvy donors want to see the impact of their donations more than ever," said Perla Ni, CEO of GreatNonprofits, "People with direct experience with National Farm Worker Ministry have voted that the organization is making a real difference."
National Farm Worker Ministry (NFWM) is a faith-based organization committed to justice for and empowerment of farm workers. NFWM educates, equips and mobilizes member organizations and other faith communities, groups and individuals to support farm worker led efforts to improve their living and working conditions.
###