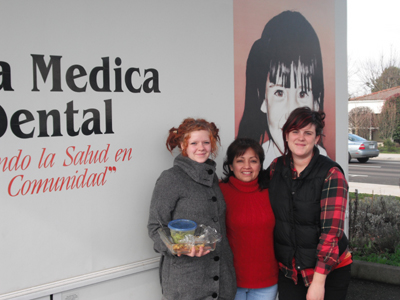 In an effort to bring farm worker issues to the forefront of government officials' minds, National Farm Worker Ministry board member Sam Trickey champions a Proclamation in Gainesville, Florida to officially designate March 24th-31st as Farm Worker Awareness Week. Trickey partnered with Interfaith Alliance for Worker Justice, which includes Westminster Presbyterian Church and the Rural Women's Health Project, to accept the proclamation on March 20th, 2014 at the Gainesville City Commissioner's Meeting.
Trickey proved the importance of the visibility of farm worker struggles in his words of acceptance to the Gainesville City Commissioners and Mayor Edward B. Braddy by stating, "[Farm Worker] Awareness Week is more than just symbolism. It helps make the farm worker struggle real, visible. People of faith, people of social conscience have learned that such visibility is important."
Farm Worker Awareness Week is a national week of action to raise awareness about farm worker issues. This is an opportunity for faith organizations across the country to share the struggles that farm workers face on a daily basis. Find out more about farm worker issues here and how you can help in your own community. Read the Gainesville Proclamation and Sam Trickey's impromptu words spoken upon accepting the Proclamation. The Gainesville Proclamation is a great example of what faith organizations can do to spread the word about the struggles of farm workers in our nation.

*Front photo courtesy of Cynthia Karle