Every year, the National Farm Worker Ministry organizes two board meetings in order to; evaluate our work, make plans for the future and; educate board members, staff and members of YAYA about current issues pressing farm workers. The first board meeting of this year took place in Orlando, Florida. Many YAYAs had the opportunity to attend board meeting activities and meet NFWM staff and board members.
The first opportunity to get together took place on Friday at a social attended by NFWM board members, NFWM staff, YAYAs and supporters of NFWM/YAYA. The second event in which YAYA participated was an all day event at the farm worker community of Fellsmere, Florida, that took place on Saturday.
NFWM Social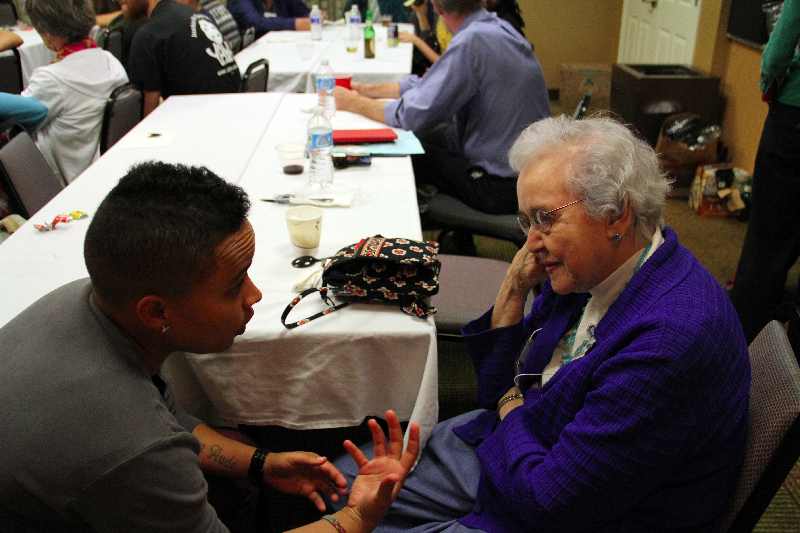 On Friday, January 25th, board members from the National Farm Worker Ministry held a social at the La Quinta Inn that Orlando YAYA and several representatives from faith and social justice organizations attended in support of the farm worker campaigns.
During the social event, I met board members and learned about their involvement in the farm worker movement. I spoke to board members about the work that our YAYA chapter is doing on several farm worker campaigns. At the social, various organizations spoke about strategies for success in dealing with corporations that care more about profits than people.
The night came to a close after dinner, but not before the Orlando YAYA presented a short skit called "A Tomato's Journey." The skit demonstrated the hardships that farm workers have to go through every day and displayed the steps it takes to process and distribute various types of tomato products.
On behalf of Orlando YAYA, I would like to thank all the board members for their time and support for putting together this event because it was a really fun and educational experience.
David Powell
Orlando YAYA
Pictures Courtesy of Sue Thompson
For more pictures of this event click here
NFWM all-day event in Fellsmere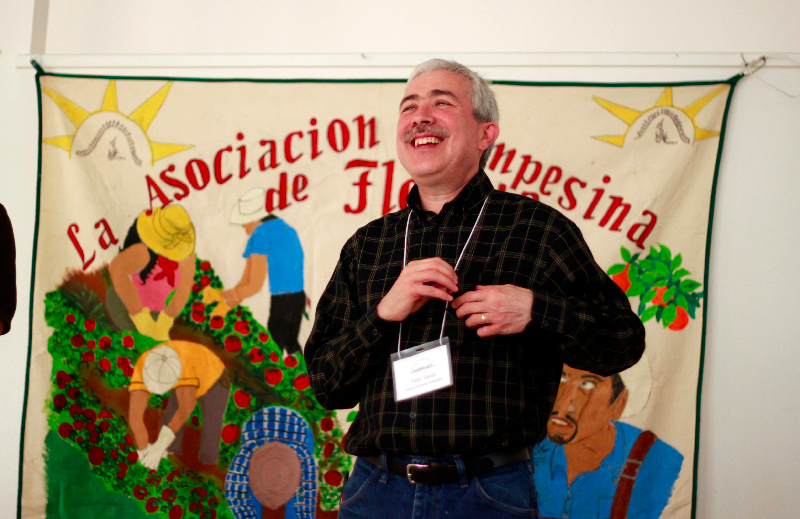 On January 26, YAYAs joined NFWM board members for the second day of the National Farm Worker Ministry's Board Meeting; which took place in the farm worker community of Fellsmere. On this very special day, YAYA introduced the board to the wonderful relationship we have with the Farmworker Association of Florida members of this community.
Forty people, including ten members from YAYA, had the opportunity to spend the day in Fellmere, with delicious home-made meals, activities, and most importantly stories about dedicated and hardworking people.
The day started with an opening statement from Yolanda and Daniel, organizers and community members from FWAF in Fellsmere, about the importance of having people come together and share stories about farm workers. They shared their personal experiences of struggles that their community faces, stories about how they built a relationship with YAYA, and the momentous victories they have achieved. Members from YAYA and National Farmworker Ministry had opportunities to ask questions, and with the help of an interpreter we were all able to communicate and share stories.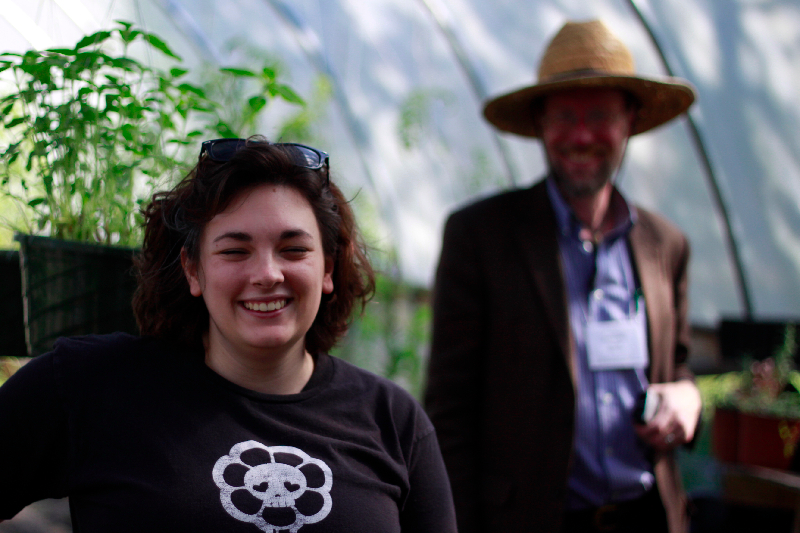 After the introductions and stories, Yolanda and Daniel took the group to the local community garden–a beautiful garden with a greenhouse and many organic delights that YAYA helped to grow. They told the story of this magical garden, where families, YAYA and other helping hands worked bringing water, collecting weeds, and harvesting carrots and other vegetables. We also stopped to see a grapefruit and an orange field, also passing by arugula and watercress fields before we headed back to the community center; where Yolanda and other members from the community cooked lunch for everyone in the group.
After eating the delicious feast YAYA facilitated a training called "Solidarity v. Charity Organizing." The group split between four smaller groups. We started the training by reading an article called "Rethinking Volunteerism," and talking about the difference between charity and solidarity work. We proceeded to talk about reciprocal relationships, and had conversations about institutions and oppressions that affect the conditions facing farm workers.
This training showed the groups the importance of working in solidarity with the farm workers, having equal reciprocal relationships without assumed power dynamics, and the importance of listening. In the training we learned that solidarity is when we recognize that our struggles intersect with the struggles of others and that we must work together for true justice. The training works to educate activists, volunteers, and community members on YAYA's solidarity model, which is based on building a reciprocal relationship that arises from a shared responsibility and interest between YAYAs and the farm working communities.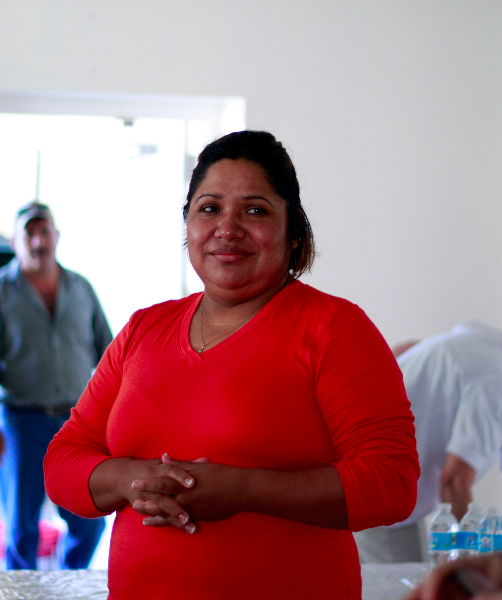 Solidarity might mean different things to different activist and supporters, but all forms of solidarity hold one thing in common: it's the acknowledgement of the positions of power and privilege that are at play in social justice movements, and the commitment to work against and build relationships through these hierarchies. The training, in addition to allowing me to experience first-hand the love and shared human responsibility that YAYA has with the farmworker communities, has opened my eyes to a different kind of volunteerism and/or activism.
I feel honored that NFWM and the Fellsmere farmworker community welcomed all of us to share stories, learn about their struggles, and become better supporters for the cause. I'm looking forward to the next trip to Fellsmere and the next board meting.
Daniela Gonzalez
Orlando YAYA
Photos courtesy of Emily Helm and Shelby Radcliffe