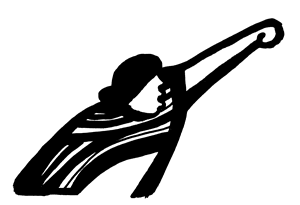 After two days of arduos practice, Brian, Katie, Dominique, Cole, Lariza, and the author (known as ACAT: Anti-Chace Action Team), finally got the chance to show Chase and the community what they had been working on.
They met at downtown Orlando to do final planning and met with Carolina, a YAYA member and ACAT supporter. Sadly, she could not join the team this time because she had a doctor's apointment but she stayed with ACAT for as long as possible before having to leave, ACAT missed her. From there they decided to go to the Chase on Colonial and Bumby; it was a busy intersection.
Now, the reason these young heroes were demonstrating against Chase was because Chase funds RJ Reynolds, a tobacco company that refuses to meet with farm workers to discuss the working conditions in the fields. ACAT wants to let Chase account holders/investors and the public about this situation. They should divert their funds from Chase until they take a stand for the farm workers.
ACAT had great success informing the community around the chosen Chase Bank. We distributed many fliers and people were delighted to get lyrics to sing along to with ACAT's choreographed dance routine heavily influenced by Beyonce's "Single Ladies (Put A Ring On It)" music video. It was interesting, and worth noting, the reaction the Chase employee that greeted us had when we came into the bank to inform them of the action that had taken outside their branch. He was very angry and ready for the worst; he expected us to be an angry group of people, did he not notice us dancing happily and peacefully outside?
– Juan Barredo
Orlando YAYA