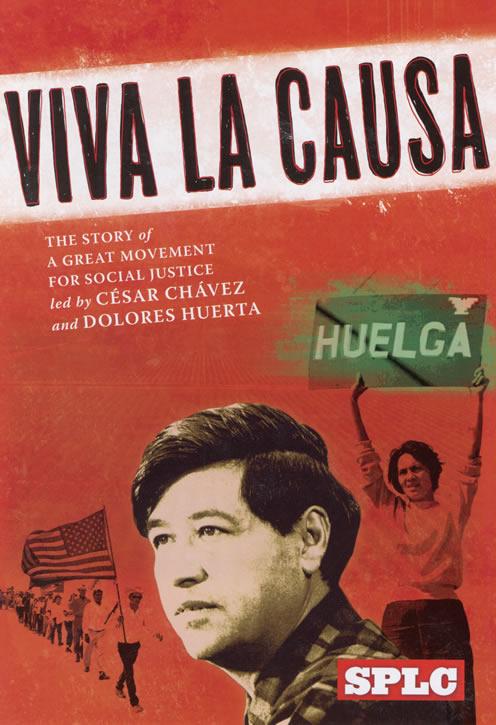 On Wednesday, March 27, seven YAYAs attended a screening of the documentary "Viva la Causa," which depicts the history of Cesar Chavez, Delores Huerta, and the United Farm Workers (UFW). The film shows the story of how the UFW came together and led the Delano grape strikes from the early to mid 1960s.
This event, held in the Suntrust Auditorium at Rollins College, was co-hosted by the Farm Worker Association of Florida (FWAF)-Apopka, a graduate student from Rollins, and YAYA. The film was shown as part of a series of events held to celebrate the 14th annual National Farmworker Awareness Week (NFAW).
The purpose of NFWA is for people to raise awareness about farm worker labor and farm worker issues in communities around the country. YAYA participated in this national week of action by collaborating with other organizations working to support farm workers, in order to engage the Orlando community in the farm worker movement.
"Viva la Causa" also discusses the ways in which both communities of faith and student groups contributed to the UFW grape strikes by standing beside farm workers on the picket lines. Whenever I watch this film I am reminded of YAYA's solidarity model of organizing: we are an interfaith group of young people, many of us students, who strive to support farm worker organizations by taking their lead in farm worker campaigns, and educating our own communities about farm worker issues with the goal of mobilizing them to these farm worker campaigns.
After the documentary concluded, members from YAYA and FWAF-Apopka took questions from the audience about what is currently going on in the farm worker movement. We let audience members know about ways to get involved with the farm worker movement in the Central Florida area. The event was successful in engaging community members in farm worker issues.
Emily Helm
Orlando YAYA