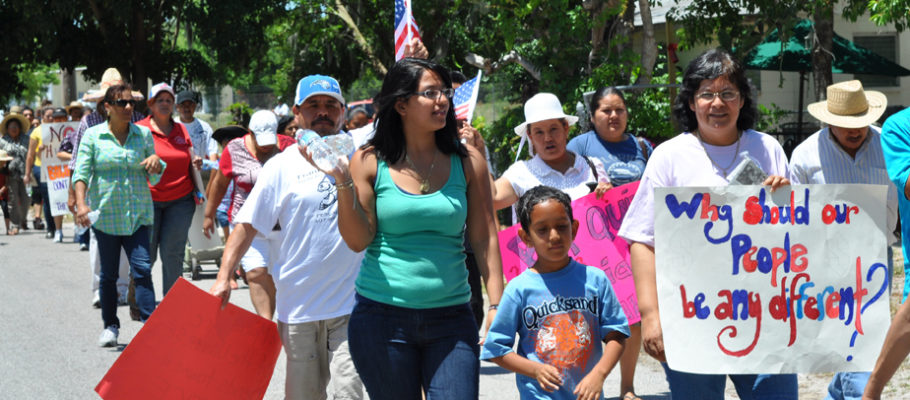 On Sunday, May 1st, YAYA joined the Farm Worker Association of Florida for a march in Apopka, defending farmworkers and their rights by protesting anti-immigrant bills in Florida. We got dropped off early in the morning and began walking with a small group of two families then we linked up with the larger group, there was there a truck with long trailer attached with about four people distributing water. We walked long in the sun.
Finally we stopped at a park where a large stage was set up with speakers where groups of awesome representatives from different organizations spoke out on behalf of farmworker and immigrant rights. We helped clean the premises and pass out water.
We spoke to a lot of people, and Lariza and Katie spoke to the whole rally on behalf of YAYA. Afterward we headed back and wrapped up with awesome lunch and debrief.
Thanks to the Farmworker Association of Florida for organizing this event!
– Dominick Marino
Orlando YAYA
(Photos courtesy of Katie Gillett)