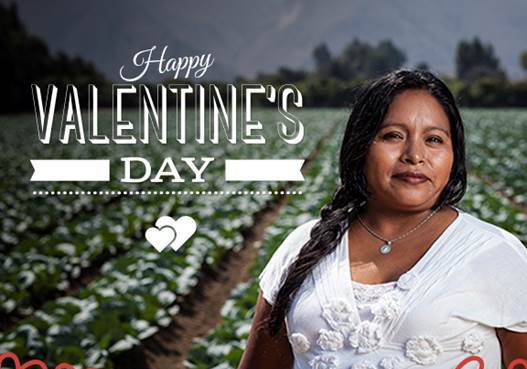 Social Media Call to Action from the Farmworker Association of Florida
Send a Valentine to EPA to Show Love for America's Farmworkers
Show some love for America's farmworkers by sending EPA a valentine urging stronger worker protections from toxic pesticides!
To make this valentine a success, we are using Thunderclap* – an online tool that will enable all of our tweets and Facebook posts to go out at once! It's quick and easy, so please help us out by taking part in the valentine for EPA! Our goal is to get 1,000 participants by this Friday, Feb 13th, so don't delay!
Here's how you do it:
Sign into your Facebook or Twitter account and go to
https://www.thunderclap.it/projects/22266-valentine-love-for-farmworkers
Click on "Support with Facebook" and/or "Support with Twitter."
Confirm by clicking "Add My Support." (You may be asked to authorize the Thunderclap App—it's safe, so go ahead and do it).
You're done!
If we reach our goal of 500 participants by Feb 13th, all of our tweets and posts will go out at once like a giant thunderclap that will get EPA's attention! And our hardworking farmworkers and their families will thank you for it.
* Thunderclap will not store any of your data or have access to your private information. It will only be allowed to send this one message from your account on Feb 13th, and that's it!
*******************************
Here's the Valentine you will send by participating!
#EPA #GinaMcCarthy Show #ValentinesDay love #forfarmworkers by protecting those who harvest our crops from pesticides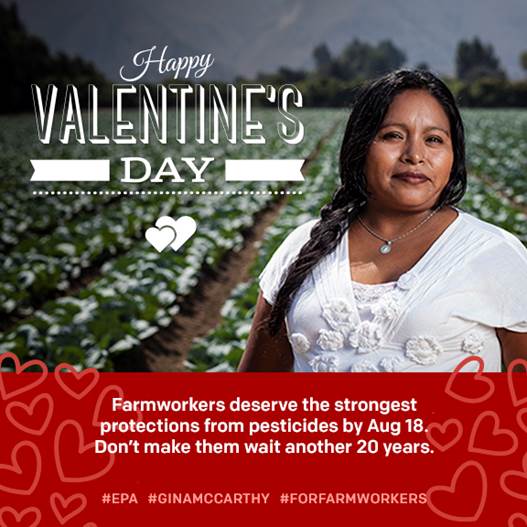 In solidarity,
Jeannie Economos
Pesticide Safety and Environmental Health Project Coordinator
Farmworker Association of Florida