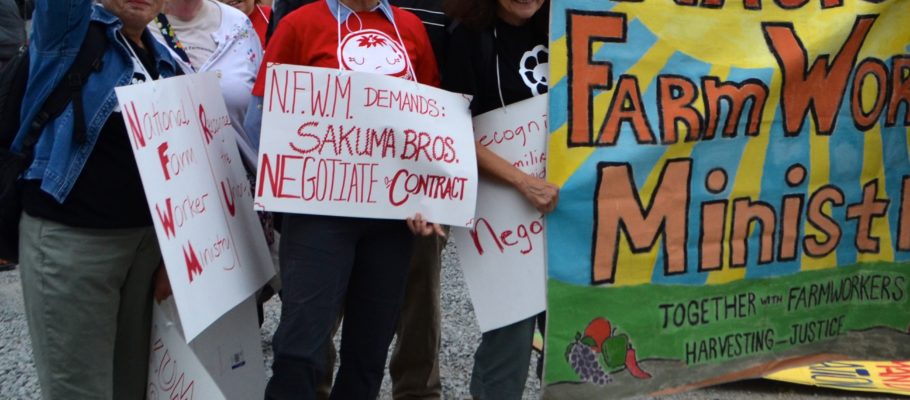 Susan Alan's radio interview about NFWM
NFWM's Associate Director, Susan Alan was the featured guest on KSVR's We Do The Work a weekly, radio program in Sagkit County, WA.
In the interview, Susan talks about NFWM's history and work. The story features NFWM's support of Familias Unidas por la Justica (FUJ), berry pickers in Washington who have formed a union and have a campaign against Sakuma Berries for better wages and working conditions. FUJ has called a boycott on Sakuma, Driscoll, it's largest distributer, and Häagen-Dazs ice cream with strawberries.
We Do The Work is a weekly, local radio program that brings information to the airways that is vital to workers. Weekly features include news, interviews and comments on issues from free trade agreements to health care, jobs to corporate accountability, security in retirement to legislative deception. Together with We Do The Work, listeners will learn what we can do to bring about social and economic justice for all.
Listen to the interview. And share it with your networks.