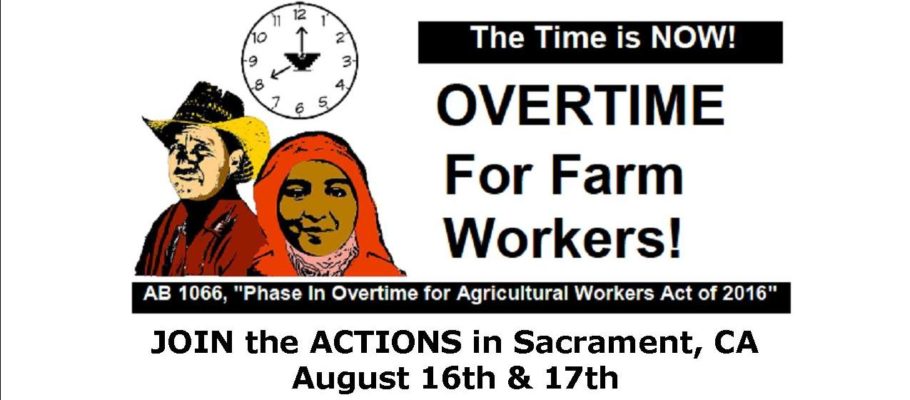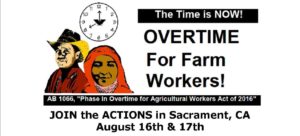 The National Farm Worker Ministry URGES our supporters in California, especially central and northern California, to join with people of faith, key legislators and the UFW to help pass the Overtime for Agricultural Workers bill!
Come to Sacramento to join the fast on Tuesday, August 16, 2016 AND do Capitol visits in support of overtime pay for farm workers on Wednesday, August 17, 2016.
FOR MORE INFORMATION, CLICK HERE .