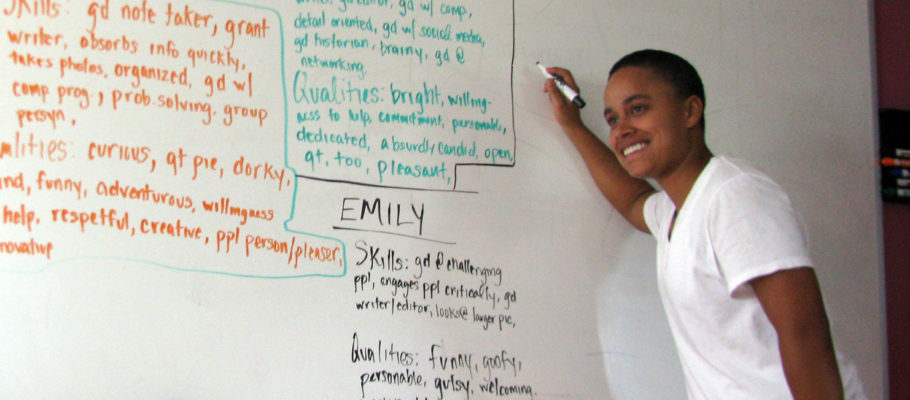 On July 27th-29th, seven YAYA members made the trip down to Homestead, FL for a weekend filled with organizing workshops, touring nurseries, fields, and the local farm worker community with the Farm Worker Association of Florida's (FWAF) Homestead office.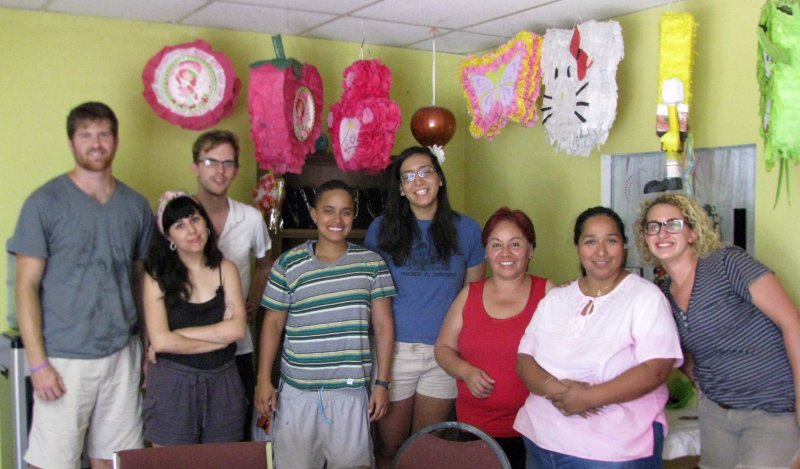 YAYA also assisted FWAF with voter registration and the setup of a public forum for the community, where aspiring politicians shared their stances on farm worker rights and their plans for the city of Homestead.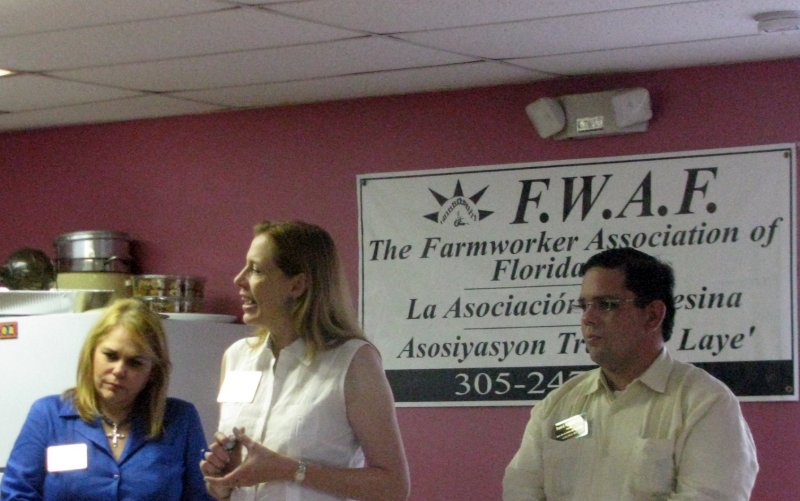 The goal of the immersion trip was to strengthen our relationship with FWAF and to experience what a true farm worker community is like so YAYA can enhance their commitment to the needs of farm workers in Homestead. We also utilized this trip to strengthen our own organizing practices within Orlando YAYA. Various organizing workshops were scheduled over the weekend in between the FWAF events such as: power and privilege (a personal favorite of mine), coalition building, working with other organizations, and leadership building exercises.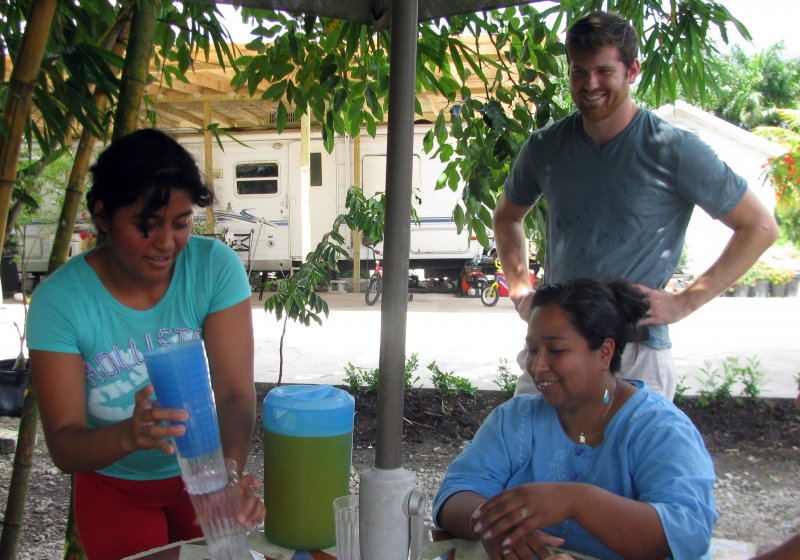 On the first day, our gracious hostesses, Claudia and Elvira, greeted us at the FWAF office with a Q&A session and encouraged YAYA members to ask any questions regarding farm worker rights, their living and working conditions in Homestead, and current FWAF campaigns. Nicole G. acted as our interpreter and we learned that FWAF is currently working on pressuring local politicians to recognize and enforce regulations against pesticide exposure to ensure that farm workers are protected against the toxins they come into contact with on a daily basis.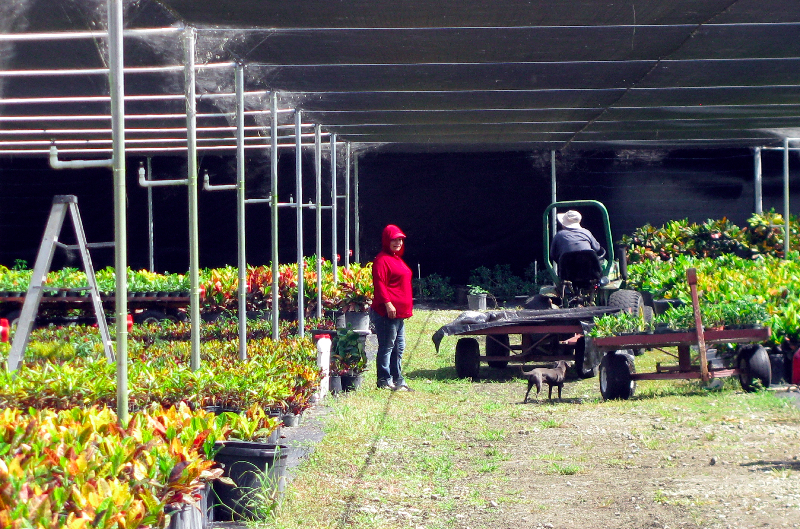 After our initial Q&A with FWAF, we drove to various nurseries (and even a co-op!), and witnessed firsthand the working conditions of nursery workers. The nursery in particular that YAYA visited provided better protection from sun exposure in comparison to other farms since screens surrounded the entire enclosure, thus lessening the strength of the sun's harsh rays. According to the two women who worked there, their working conditions were vastly more favorable than other nurseries in the area because of the screens.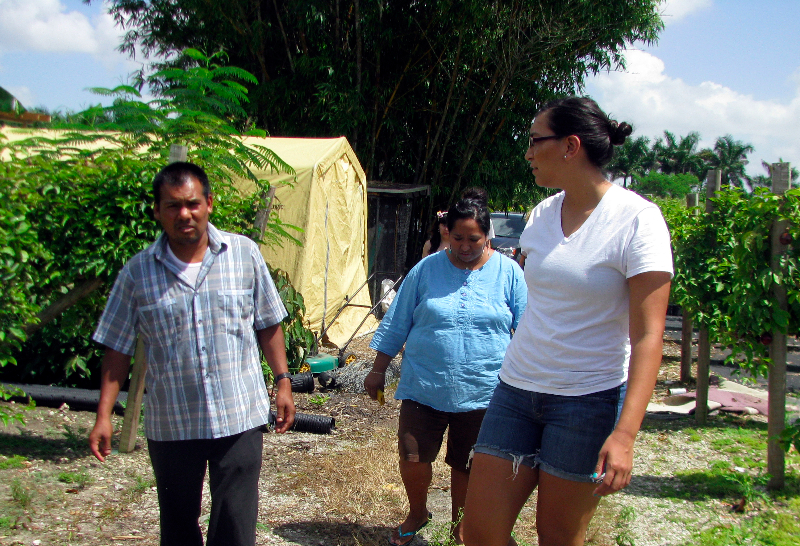 While we were getting to know some of the people in the farm worker camp, we were invited to walk through one of the houses. Our guide told us that most of the kitchen appliances were about two decades old and proceeded to show us the extensive water damage from the last major hurricane season, including major cracks in the ceiling, drywall, and concrete blocks. Despite all of the repairs that need to be made, the landlord has still made no effort to repair any of the damage inthis family's home.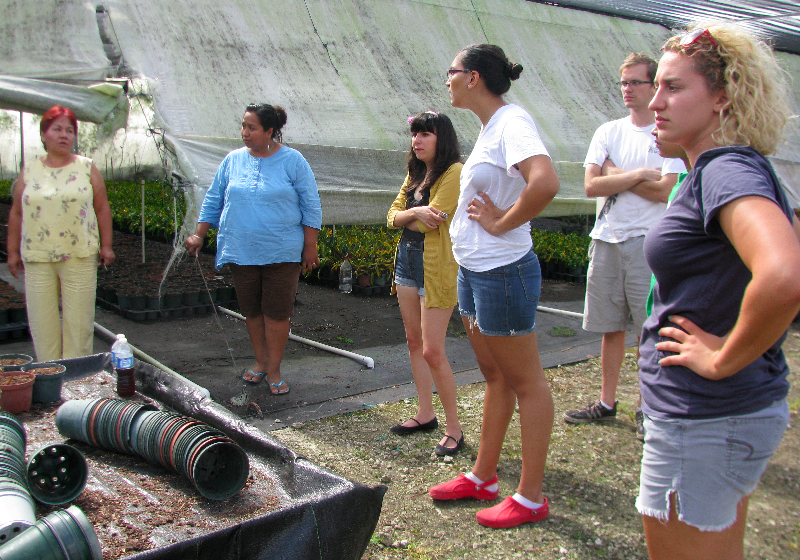 Saturday was the day of the community forum and this was an unprecedented event! No politician has visited the farm worker community, nor opened a dialogue about their needs. Many members of the community came out to listen to the politicians' speeches about 'if elected' they would use their position to advocate the improvement of living and working conditions, contracts for undocumented workers, and the education systems within the community.
On the last day, everyone ventured out, with clipboards in hand ready to help with voter registration. We drove over to a cluster of stores hoping to find people willing to take the time out of their day to register to vote but unfortunately, it was not very successful. There were very few people out on this particularly warm Sunday.
After a delicious final lunch with Claudia and Elvira, we headed back to the FWAF office to pack up and say our goodbyes. Overall, the immersion trip was a success and there was a great deal of learning and unlearning over the course of the weekend. Personally, as a new member, I gained a better understanding of the exploitations farm workers have to endure on a daily basis which has thus strengthened my resolve to fight for farm worker rights and to strive for social justice and equality.
-Megan Murphy
Orlando YAYA
Pictures courtesy of Megan Murphy