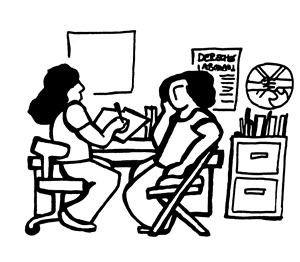 On Tuesday, September 21st, the Orlando YAYA Chapter participated in a "Human Rights Forum" hosted by the Hispanic American Student Association (HASA) at UCF.
The event fostered a great discussion about human rights issues in the U.S., and especially relating to Latinos.
Some of the issues covered were modern-day slavery, the Arizona SB 1070, and the DREAM Act. YAYA spoke about the conditions farm workers face in the fields, and the lack of labor protections for farm workers in the U.S. Johana Vesga, our Immigration Chair, discussed the ways that ICE programs criminalize immigrants and their impact on farm worker communities.
We really enjoyed participating in this event as part of HASA's Hispanic Heritage month. It was a great opportunity to draw closer to allies at UCF, build community around the issues that are important to us, and connect with students who would like to get involved supporting farm worker campaigns. We were honored to present and discuss alongside Lamda Sigma Upsilon Latin Fraternity, Inc., and Students Against Slavery, as well as HASA. A big thank you to HASA for organizing the event!
– Dominique Aulisio
Orlando YAYA