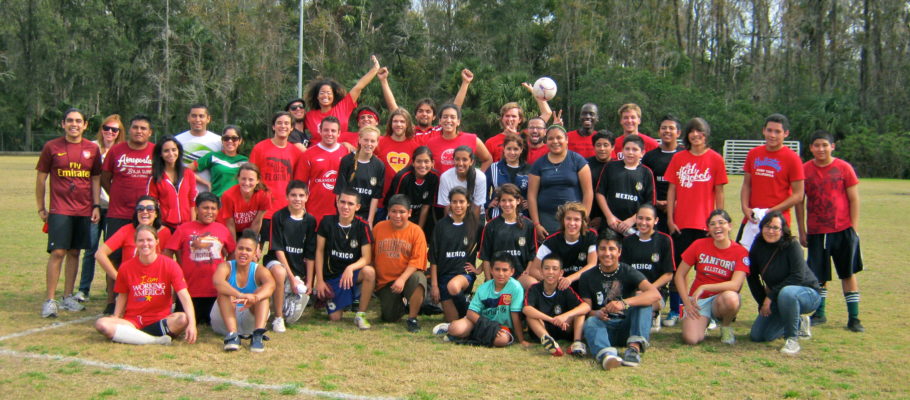 I wish you could've been there. The second Hit the Fields for Justice NFWM-YAYA/AMA soccer game was a smashing success. Both teams arrived ready to play at the beautiful soccer fields in De Leon Springs, FL.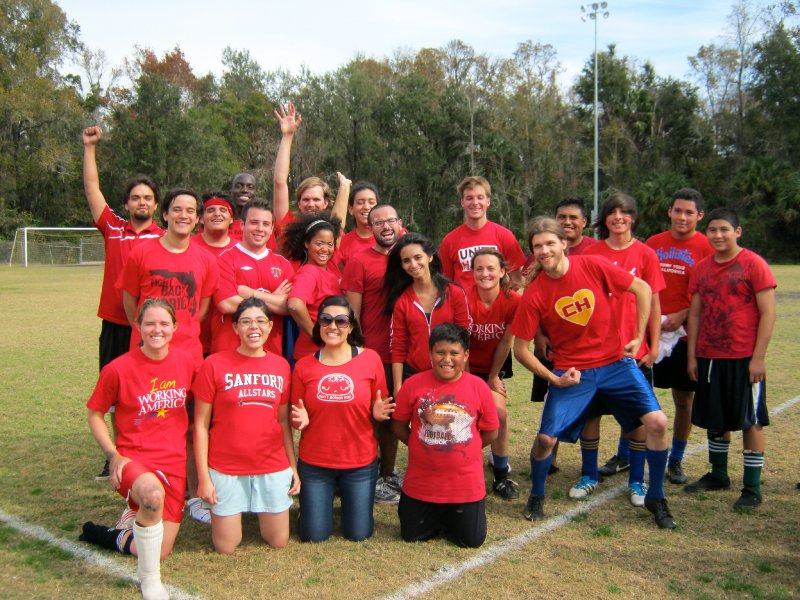 There were grade school children playing in the adjacent field and many families from the community were present to receive donations of soccer cleats, balls, and jerseys, most of which were donated by Peace Passers. The weather was mild and sunny-just perfect for playing.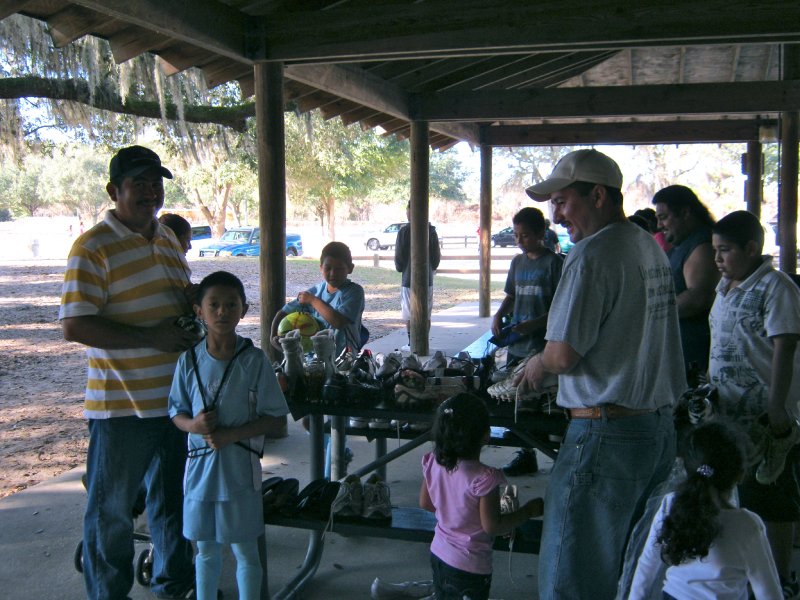 To all of our friends and sponsors who couldn't attend I really must try to paint you a picture. The fields are located near a State Park which houses one of Florida's beautiful natural springs. This particular spring is actually the fabled Fountain of Youth encountered by Ponce de Leon. You yourself might have felt rejuvenated when seeing the children of the AMA organizers fashioning home-made bows from rubber bands and pine twigs and gallivanting in the shaded trails surrounding the fields shouting and playing. I myself made a few excursions into the scrub with my young friend Ricky as my naturalist guide. Our search for lagoons were tapered by the fear of Alligators and the game which was just beginning.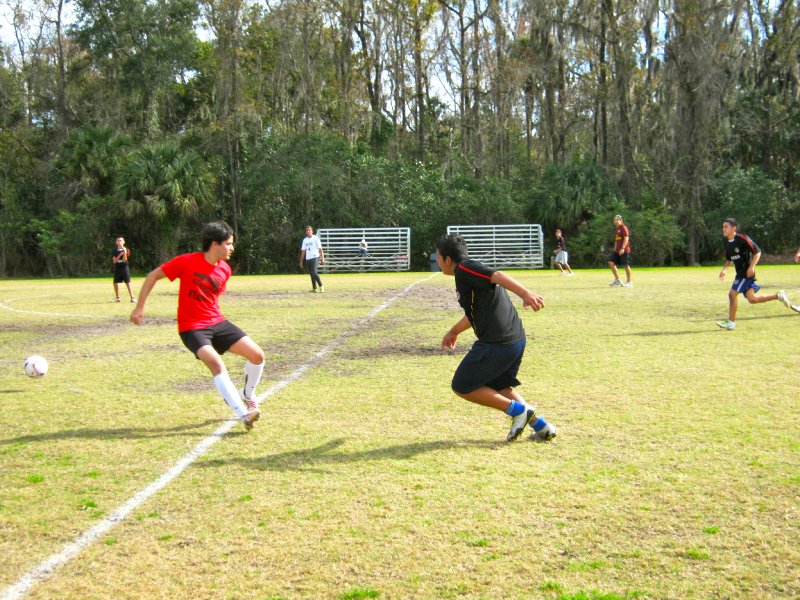 As I walked to the side of the field to check out the action, my senses were engulfed by loud raucous chants from some eager fans. YAYA members were taking turns engaging the small crowd in various soccer chants and there was always a hilariously precise announcer on the megaphone. Team AMA started off strong with a couple of goals. Seville's youth were hot to trot- they played their positions well and definitely gave the Yaya team a work out. But as the first half drew to a close Team YAYA was definitely holding their own. The rag-tag mix of Yaya members, students, labor organizers, friends and allies gave Team AMA a run for their money.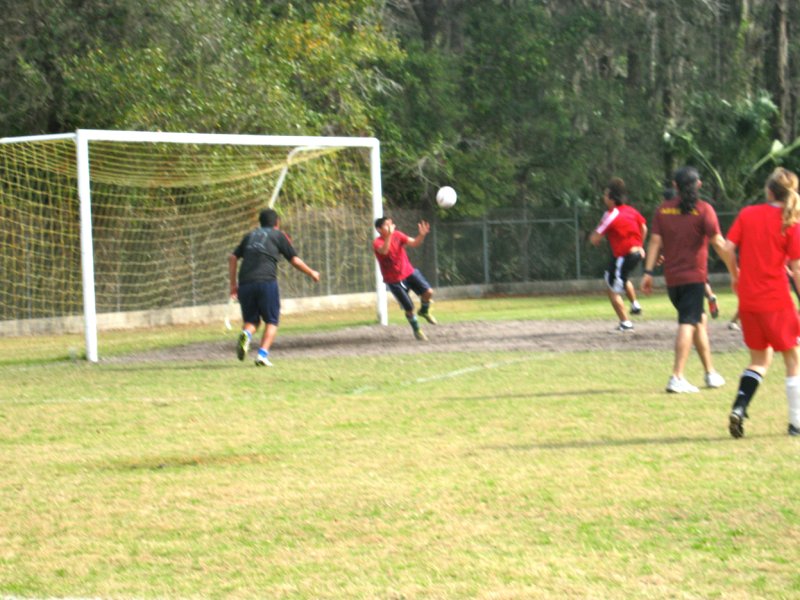 During half-time every one hydrated and conversed. We joked around with our friends from AMA and played with the children. Some children from the community decided to join the game and made arrangements to substitute for players on the YAYA and AMA teams.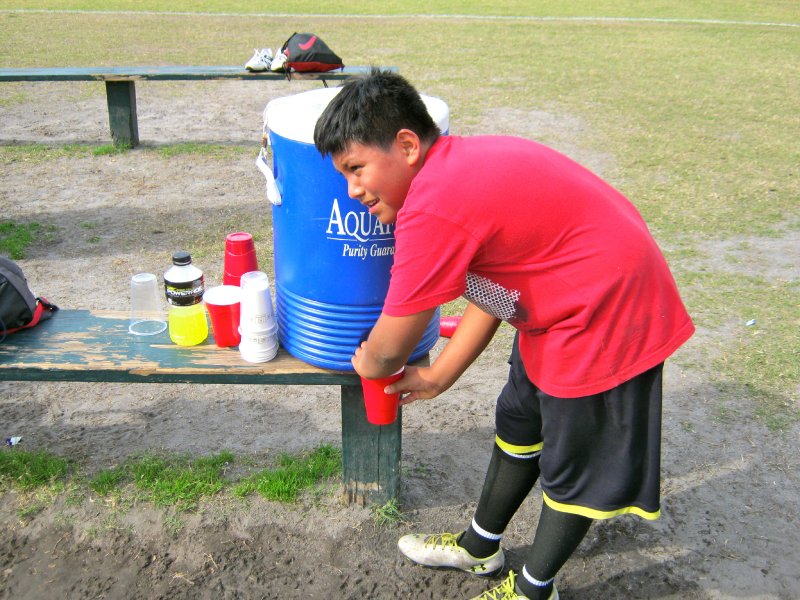 The second half of the game was just as exciting as the first. We saw some exciting interplay between players, as Team YAYA played their hardest, but alas, Team Ama prevailed (with a final score of 8-5). The players lined up to shake hands and it was off to shaded pavilion to eat the delicious pork tacos prepared by the organizers from AMA.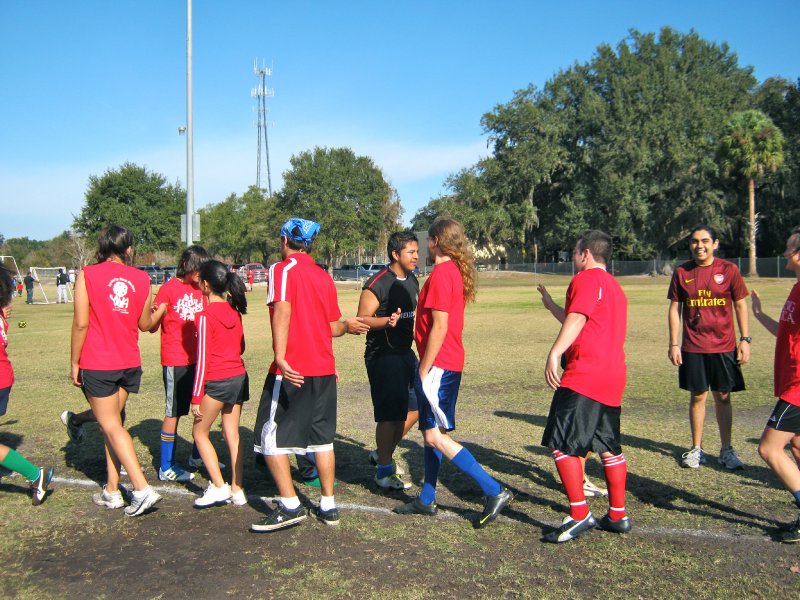 It was such a treat for me and other YAYA members to share food and converse with the women and children from this community, who we have been building relationships with for over four years. I feel very close to the organizers from AMA and their children, and I love to introduce them to new people from YAYA and to catch up with them personally.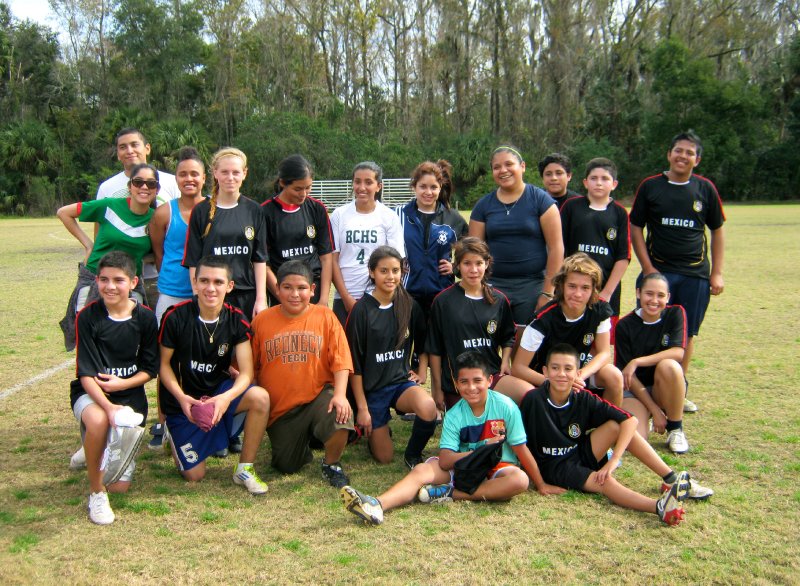 With the help of many generous sponsors we were able to raise our goal of $3,000. For AMA this means that they can keep their office open until August of 2012 and that they will continue to receive the support of NFWM and YAYA.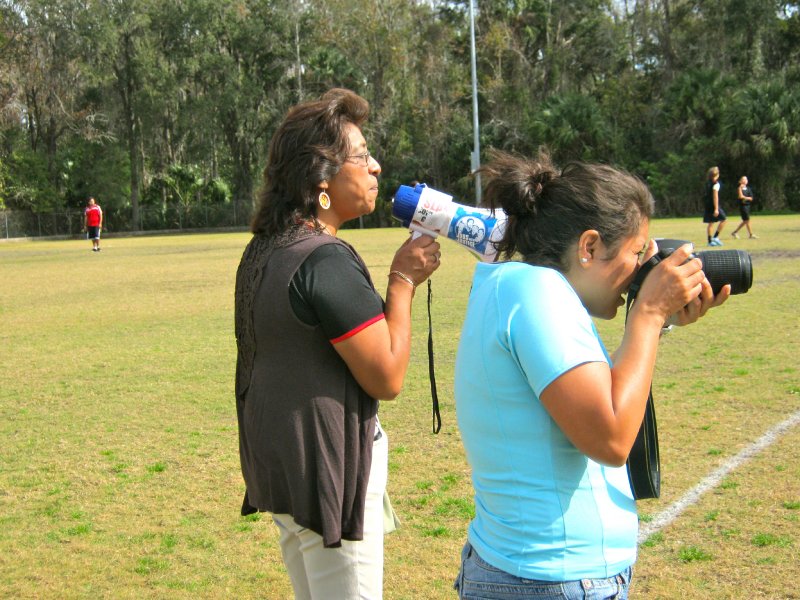 This is a true blessing and I am confident to speak for AMA and YAYA by expressing our sincerest gratitude to everyone who made a donation to keep our organizing efforts alive. The issues and challenges that the members of AMA and the community of farm workers in Seville and elsewhere face are very real. Members of the community are working low paying jobs in isolated areas, often in a climate of underlying fear and violence. The only way we can continue to struggle for justice and equality with our brothers and sisters working in the fields is if we are able to organize, and the money raised and relationships made and nurtured at this event will help us tremendously in our continued fight.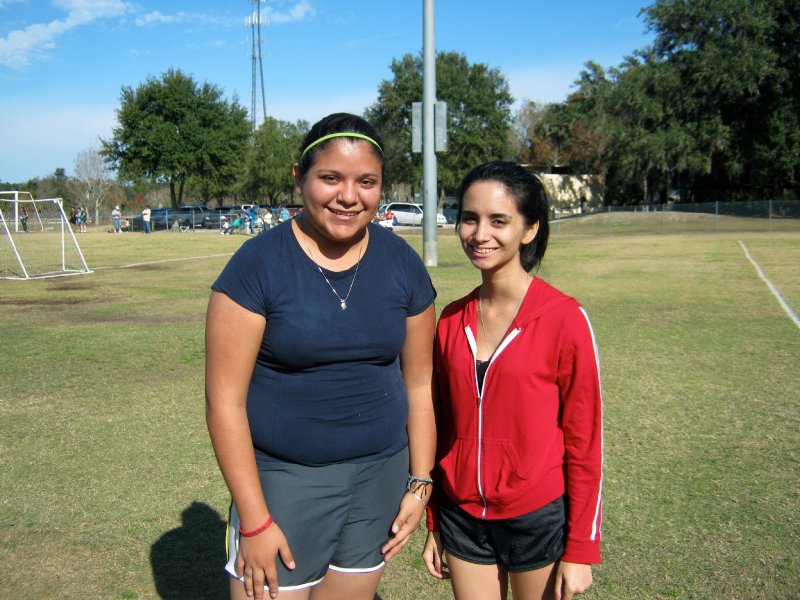 Gracias a tod@s nuestras compañer@s de AMA & NFWM, como también a todos nuestr@s compañer@s en la lucha. Se Si Puede!
Cole Lee
Orlando YAYA
Check out more pictures taken by AMA here