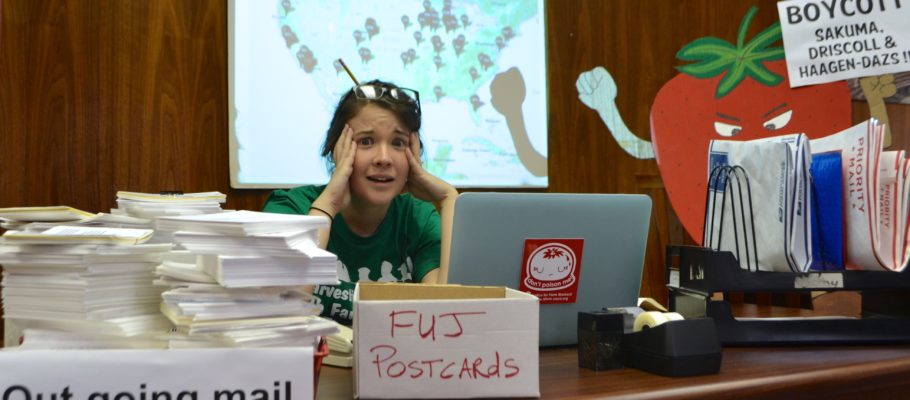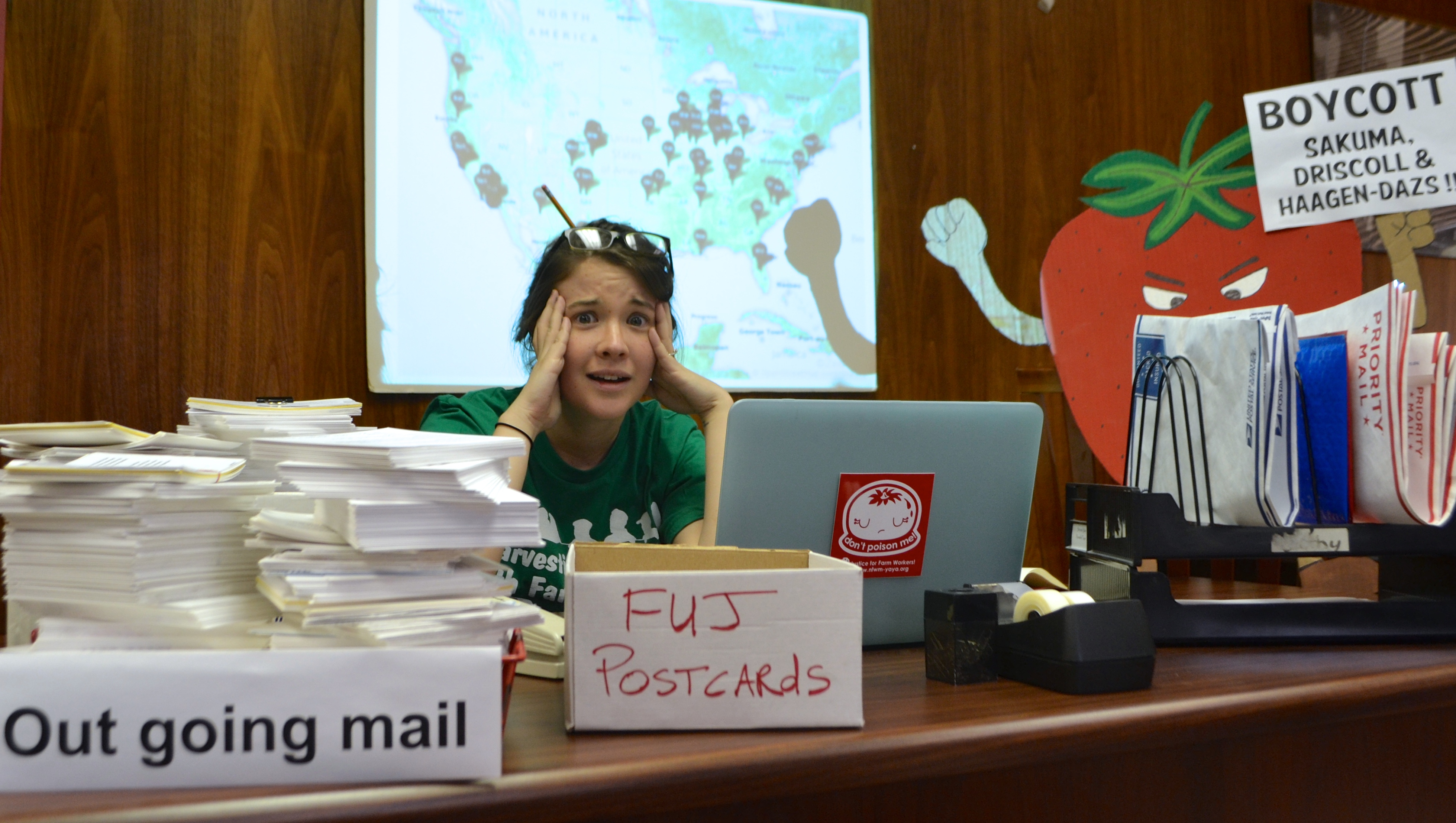 Rachel Sanchez, NFWM's Duke Ministerial intern is hard at work receiving postcards and preparing them to send in support of the Familias Unidas por la Justicia (FUJ) campaign for berry pickers. So far, NFWM has received 1816 postcards from 434 people!
Help "berry" Rachel in even more postcards!
Our goal is to collect 2,016 postcards by the end of the year.
Learn more
about FUJ's campaign.
Download
and sign postcards to Sakuma Bros., Driscoll's & Häagen-Dazs telling them you support Familias Unidas; and to FUJ so the farm workers know that they have your support! Then send them to NFWM. We'll mail your postcards on:
by mail: (PO Box 10645, Raleigh, NC 27605)
Check out our map showing where post cards have come in from across the country. Help us fill up the map!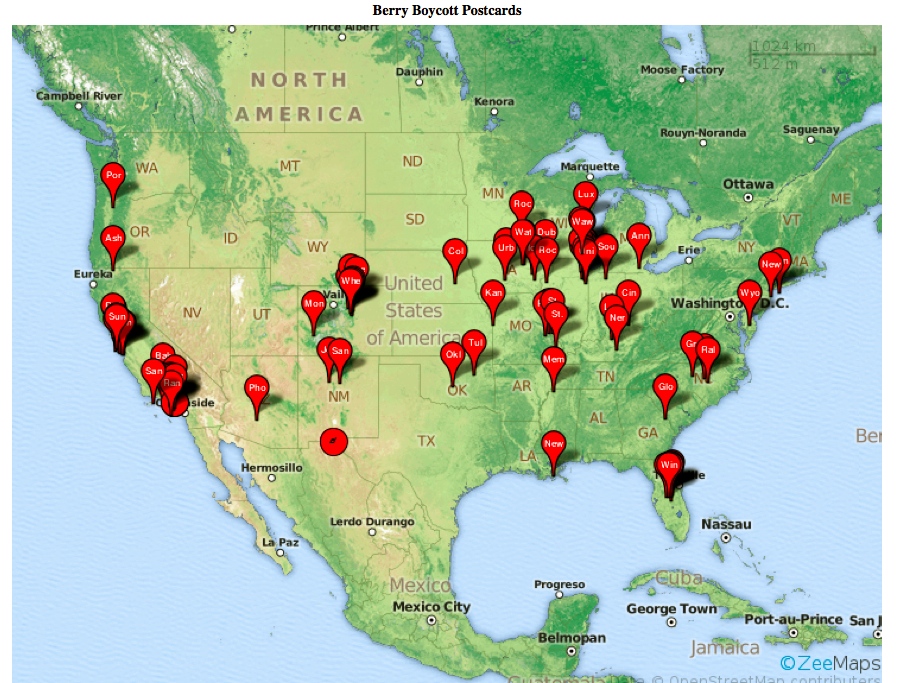 Momentum is Building
Since the spring of 2015, National Farm Worker Ministry has been communicating our concerns to Sakuma Bros. Farms; We've asked for fairness for farm workers and called on Sakuma to sign a contract with FUJ, as the farm workers' representative. NFWM recently received a letter from Dan Weeden, CEO of Sakuma in response to our efforts. Your postcards strengthen our collective voice calling for justice for the farm workers of FUJ. Support for FUJ is growing around the country and Sakuma Brothers knows it! Let's make that call for justice louder!