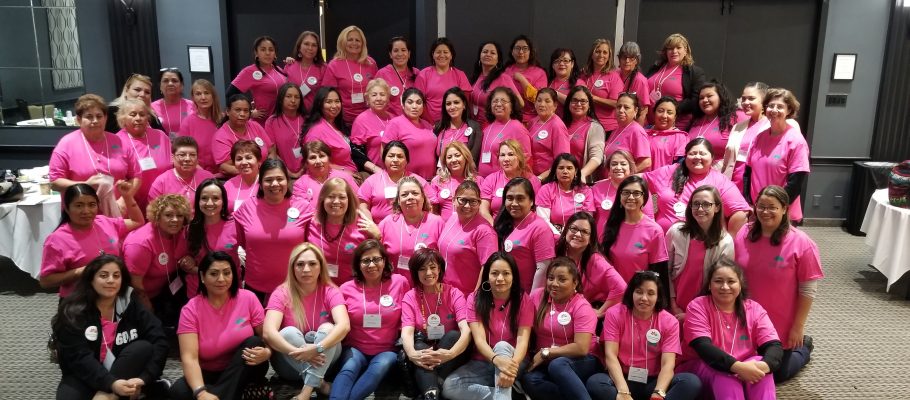 The 2019 Harvest of Justice season began on Labor Day, September 2 and lasts through World Food Day, October 16th. This is an opportunity to raise awareness about farm workers, to take action with and for them, and to support the National Farm Worker Ministry. Join us as we focus on standing with farm workers against gender based violence. New resources are available: weekly flyers, a short video, and ideas for ways to observe Harvest of Justice in your church and community. Now available here.
The video "Maricela's Story: Standing with Farm Workers Against Gender Based Violence" highlights the work of farm worker partners and allies as they address gender based violence. Thanks to the support of the Farm Labor Organizing Committee (FLOC), Leticia Zavala, their organizer, and Maricela, a member of FLOC, tells the story of how Maricela was affected by sexual harassment as a farm worker woman, and how they addressed this harassment together. The film also highlights allies including the United Farm Workers Union and the Coalition of Immokalee Workers.

Weekly flyers feature aspects of gender based violence and provide prayers, quotes, farm worker information, and solidarity actions that can be taken to support farm worker efforts. Follow NFWM throughout the season on Facebook and Twitter for weekly reminders and video clips from Maricela's story.
Be sure to consider getting your church/congregation/community to plan an event during Harvest of Justice season or host a house party for friends! Gather for a fellowship meal, show the video, offer opportunities to take action, invite participants to sign up for NFWM's e-news and Action Alerts and then take an offering to support this ongoing work to connect the faith community to the farm worker movement. For ideas, visit Harvest of Justice Activity Ideas