On Thursday, March 07, 2013, YAYA joined the Farmworker Association of Florida (FWAF) in Apopka for their celebration and fundraiser; Giving Thanks to Farm Workers Dinner. The event took place at Saint Margaret Mary Catholic Church in Winter Park Florida, and featured speakers from FWAF, dancing and musical performances, and authentic foreign food prepared by community members.
The Lake Apopka Farm Worker Memorial Quilts were on prominent display at the event, and Jeanie of FWAF Apopka spoke in length about the project and how the quilts tell a story about the lives of the farm workers who suffered and died working the fields of Apopka. Lake Apopka was put into a state of eutrophication by pesticides and the mismanagement of the ecosystem there. Farm workers suffered serious health problems as a result of the direct exposure to these chemicals.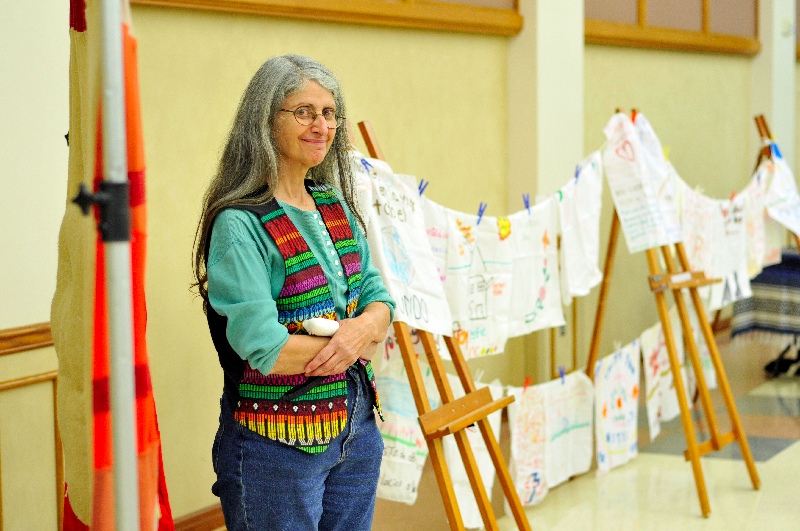 Several farm workers gave their personal testimony about the positive impact that FWAF has had in their lives. FWAF has many programs that seek to address issues faced by farm workers. These programs include workers justice, pesticide actions, immigrant's rights, and health education. The workers who spoke had nothing but good things to say about the organization and the work they do together. As a relative outsider, it was clear to me that many lasting bonds and relationships had been formed between FWAF and the farm workers.
Among the entertainment there was a Haitian musical duo, which performed songs from their country. I realized at that point that I had never heard Haitian music, and that this was a shame. I imagine that the songs that were sung were popular in Haiti, as other Haitians in the audience enthusiastically joined in. It was an awesome experience to hear music that I otherwise may have never been exposed to.
The other entertainment was a young women's dancing group consisting of high school and college age members. The group performed two dances. The first dance was slower-paced and interpretive. The second dance was energetic and concluded the night by getting the audience involved. Many older adults stole the show by showing off their experienced dance moves.
After all the amazing performers, speakers, dancing, and food, the association raffled off the orchid centerpieces. I was very happy to receive one, but was happier to have been invited to this event and to have shared this experience with so many farm workers from all over the world.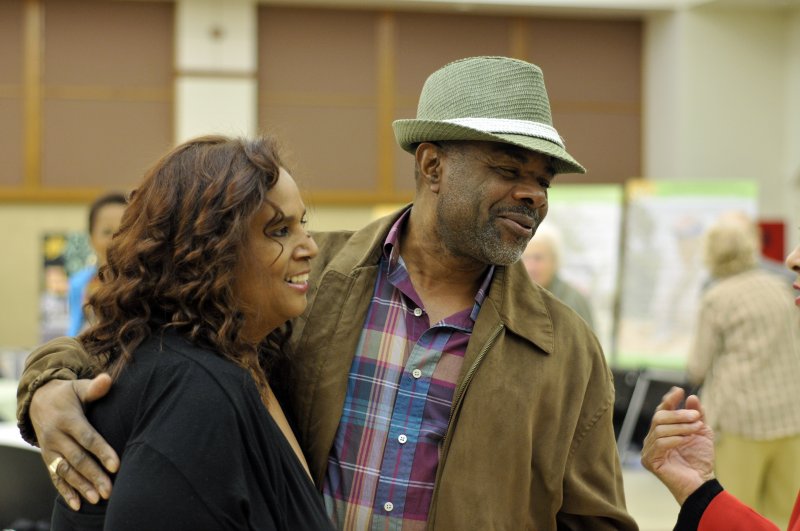 This event was a great way for YAYA to continue building our relationship with farm workers and FWAF. We recently worked with the Apopka office of FWAF in their community garden project, and I am hoping that we can continue to work together regularly. This event also reminded me of how much we owe to farm workers.
By Brian Luft
Orlando YAYA
Pictures courtesy of Alex Saunders