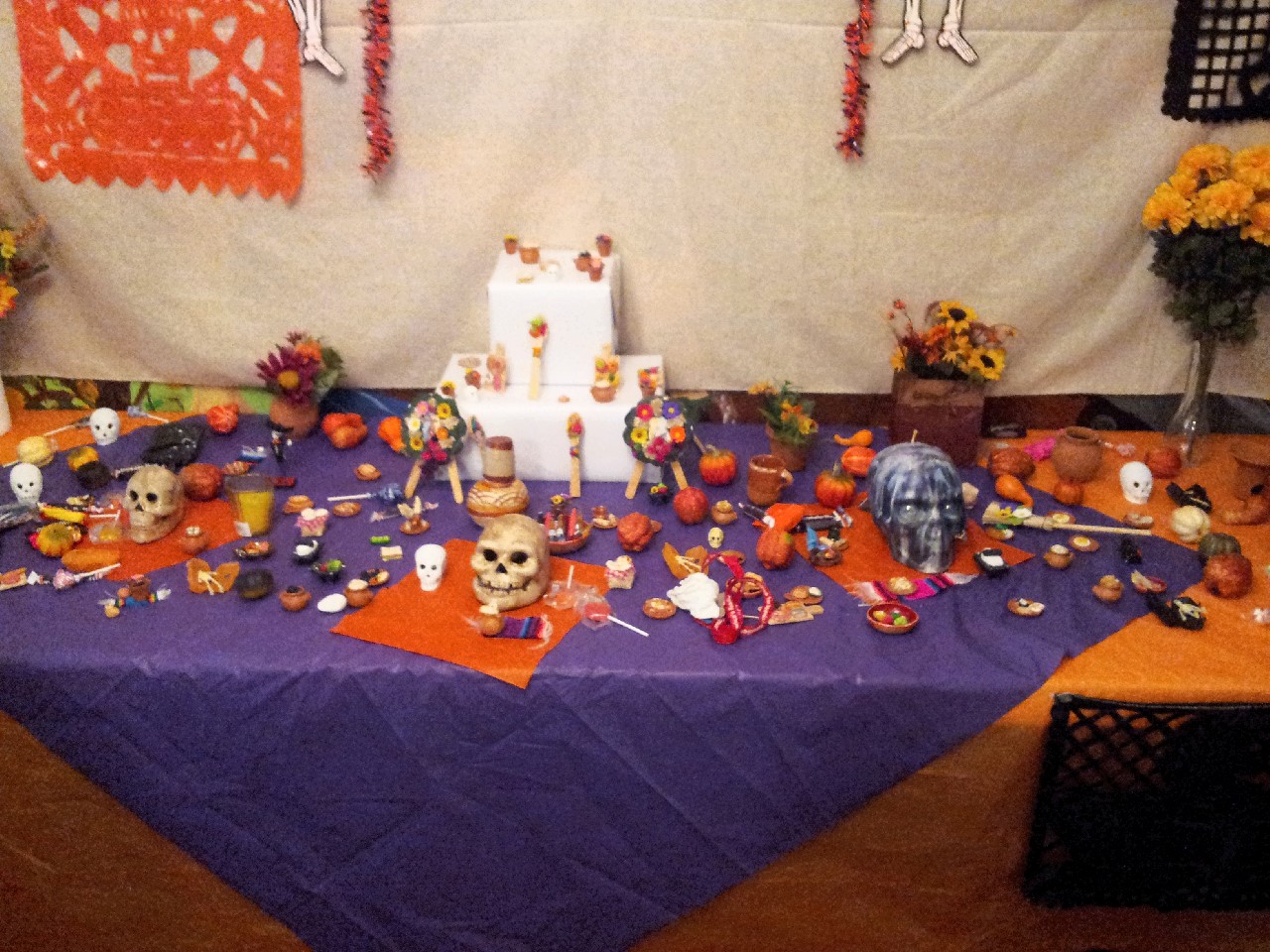 On Saturday November 3rd, 2012, six YAYA's went to the farmworker community of Fellsmere as part of our ongoing relationship with that community and the Farm Worker Association of Florida (FWAF) office located there, and their community garden projects.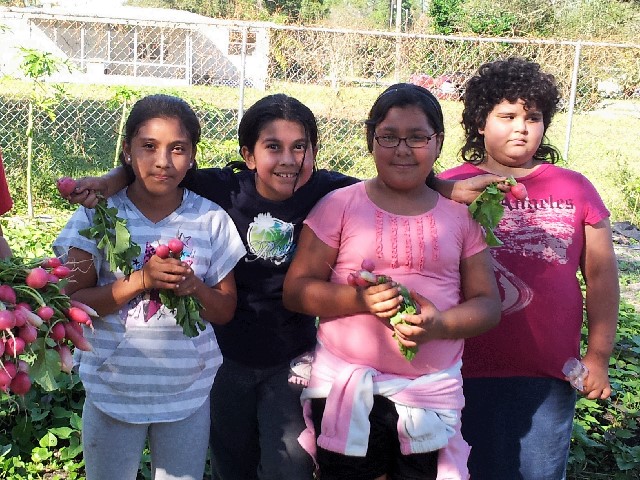 As a solidarity group, YAYA takes direction from farm worker organizations and farm worker led campaigns. So for this Fellsmere trip, our coordinator was once again in contact with Yolanda from the Fellsmere FWAF office, about how we could be of assistance. This time around, FWAF needed some work to be done on the gardens. First, we helped some local children with the creation of there own bed for growing food. We helped dig up the area, aerate the soil, and plant some vegetables.
This children's plot was created specifically to get the younger generation interested in farm work and it's importance, as well as to give the kids an opportunity to learn and be involved with a project.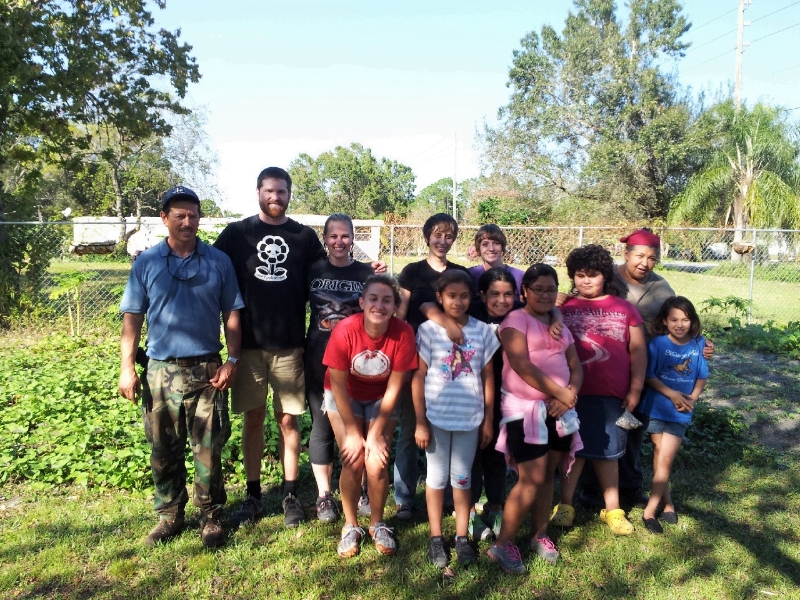 After we got the first bed completely finished (An impressive amount of work I may add) we went back to the FWAF office for some lunch. As usual we were treated to some amazing food, and the community was kind enough and accommodating enough to make sure that there was plenty of choices for those of us with dietary restrictions. After lunch was a short time for rest, followed by a short discussion.
We decided after lunch that we had plenty of time and energy to do some more work, and so we went back to the plot we were just at to work on another bed. This bed was larger, but did not need as much work done, as the soil had already been tilled. We just evened it out, pulled out some straggling weeds and roots, made rows, and planted some more seeds. The children did an awesome amount of work on the second bed as well, and it was inspiring to see such young people so excited about the work they were doing.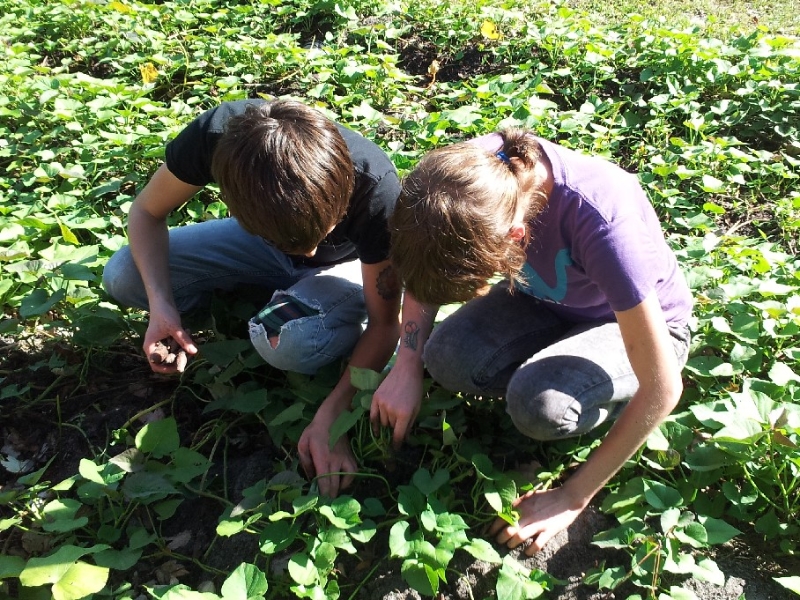 The next step was to go take a look a look at the first plot that the community made, and see the progress still being made there. This plot is much further developed, and is even complete with a greenhouse. The community is growing sweet potatoes, radishes, and onions, as well as herbs, and edible succulents. We harvested some sweet potatoes and radishes, which were kindly given to us by the community. We then ended the day with a discussion about the importance of this project, as well as our thoughts and feelings on the day. One thing Yolanda said that struck me as poignant, was that she had gone from a place of wanting to provide a future for her children where they didn't have to do this kind of work, but that she now also wanted to educate them about the importance and the honor of farm work.
I thought that this pertained to a discussion YAYAs had recently had about changing the way we view farm work, and the relationships we have with our food. Overall it was a successful event. I personally learned some lessons on organizing by attempting to find people to participate, as well as lessons on gardening that I will be able to apply to my own garden. The biggest success was the continuing development of our relationships with FWAF and the beautiful people of the Fellsmere community. We look forward to many future trips to Fellsmere.
Brain Luft
-Orlando YAYA
Pictures courtesy of Meghan Murphy