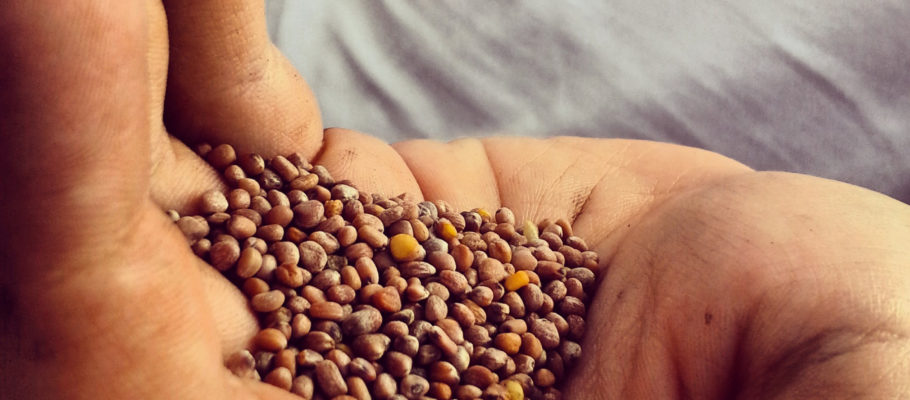 We at the National Farm Worker Ministry are sad to announce that Frank Forbath, a wonderful man and committed farm worker activist from Orange County California, passed from this life on September 2, 2015 at the age of 90. We send our condolences to Frank's wife Jean and their seven children, five children-in-law, and 15 grandchildren.
Frank and Jean Forbath began their farm worker activism on the picket lines for the first UFW grape and lettuce boycotts. They often brought their children along, beginning in them and their children a legacy of social justice activism. Frank also took extra care for many years to visit and help the men at the barracks in the labor camps in Costa Mesa. Frank and Jean were for decades active with the Orange County Interfaith Committee to Aid Farmworkers (OCIC) and Frank served as Treasurer. Frank also spearheaded the farm worker project of Share Our Selves, Orange County's largest private charity. In 2014, the Orange County Human Relations Commission recognized Frank and Jean as "civil rights heroes" by honoring them with a "Legacy Award," for their work on many social justice issues.
Suzanne Darweesh, Co-chair of OCIC says of Frank,
"We of the Orange County Interfaith Committee to Aid Farm Workers will miss Frank enormously. He was dedicated to improving the lives of farm workers and not only as a faithful member, but also served as our Treasurer for many years. He and Jean were always ready to help, whether to host farm workers or staff, tend bar at a dinner-fundraiser, or advocate for farm workers at a write-in or demonstration. He was generous with his time, talents, and resources; he gave his heart to farm workers for the long haul. Farewell and Godspeed, Presente!"
The family asks that donations be made in Frank's name to the National Farm Worker Ministry, P.O. Box 10645, Raleigh, North Carolina 27605. A memorial mass is set for September 25 at 10 A.M. at Sts. Simon and Jude Catholic Church, 20444 Magnolia St., Huntington Beach.