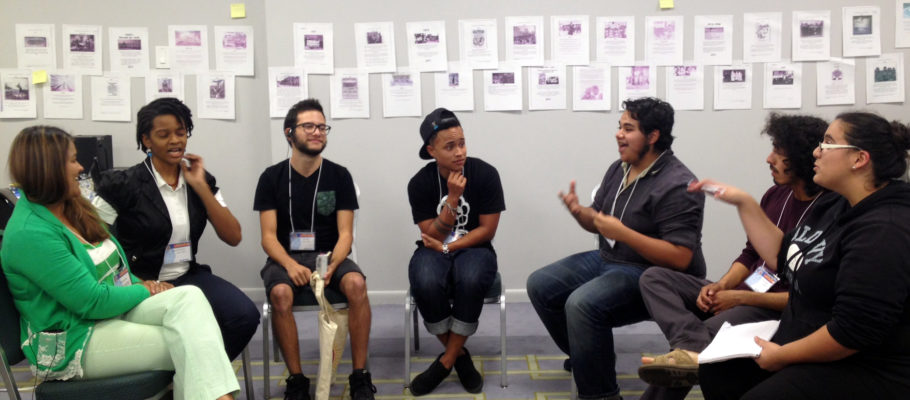 On Friday November 16th, Benji, Gabi, and I traveled down to Miami to represent YAYA at the Florida Immigrant Coalition's (FLIC) annual congress. The purpose of this congress is for FLIC member organizations and individuals to come together and decide on the coalition's focus for the next year and to participate in a variety of workshops and discussions focused on themes like immigration reform and coalition building.
The Congress began on Saturday with member organizations (SEIU, Hope Community Center, the Farm Worker Association of Florida, UNITE HERE, RCMA, Miami Workers Center, among others) and individuals strutting their stuff and stating how they have contributed to the immigration reform bill this past year. Many member organizations organized or supported rallies, prayer vigils, and phone-banking events to inform Florida representatives, as well as constituents, about the importance of passing a bill this year. Others focused on getting undocumented youth to apply for DACA (Deferred Action for Childhood Arrivals).
After the opening procession, participants attended the first round of workshops. Some of the workshops spoke about immigration reform on both legislative and grassroots platforms. Wage theft, civic engagement, and including other movements within our struggle were other pertinent topics. YAYA members attended the civic engagement workshop as well as the workshop about building partnerships with the LGBTQ movement in the fight for immigration reform.
The civic engagement workshop detailed legislative practices utilized to mobilize folks to register for the upcoming state and local 2014 elections. There was also a discussion about ways in which those eligible to apply for DACA could be mobilized for future elections.
The LGBTQ and immigrant rights workshop focused on intersectionality – the notion that there are intersecting, and interconnected, identities that affect one's everyday oppression – and accounting for the complexity of identities in the immigrant rights' movement. We also talked about the importance of identifying commonalities between the two movements, and had discussions about lessons which the immigrant rights movement can learn from the LGBTQ movement.
After the workshops and dinner, folks met for a talent show where they could demonstrate what other talents they had (besides being some of the most dedicated immigrant rights activists of course). We heard poems from FLIC staff, saw traditional African and Mexican dances performed by FLIC board members, and even heard some kids sing! This was a very memorable night of laughter, tears, and pure joy!
On Sunday, folks got back together for the final day of the congress. This by far was the most important day for FLIC members and individuals because we, as a coalition, voted on the focus for FLIC's work for the upcoming year.
Members overwhelmingly decided to continue working on immigration reform with both a grassroots and legislative strategy.
For the grassroots front, WeCount! members proposed focusing on stopping all deportations by calling on the Obama administration to implement an executive order to halt them, and by organizing actions at detention centers across Florida.
For the legislative strategy, FLIC felt it was necessary to continue working on policy issues, pressuring Florida and U.S. representatives to pass an immigration bill. We will continue to put pressure on the government to ensure a bill is passed in the foreseeable future!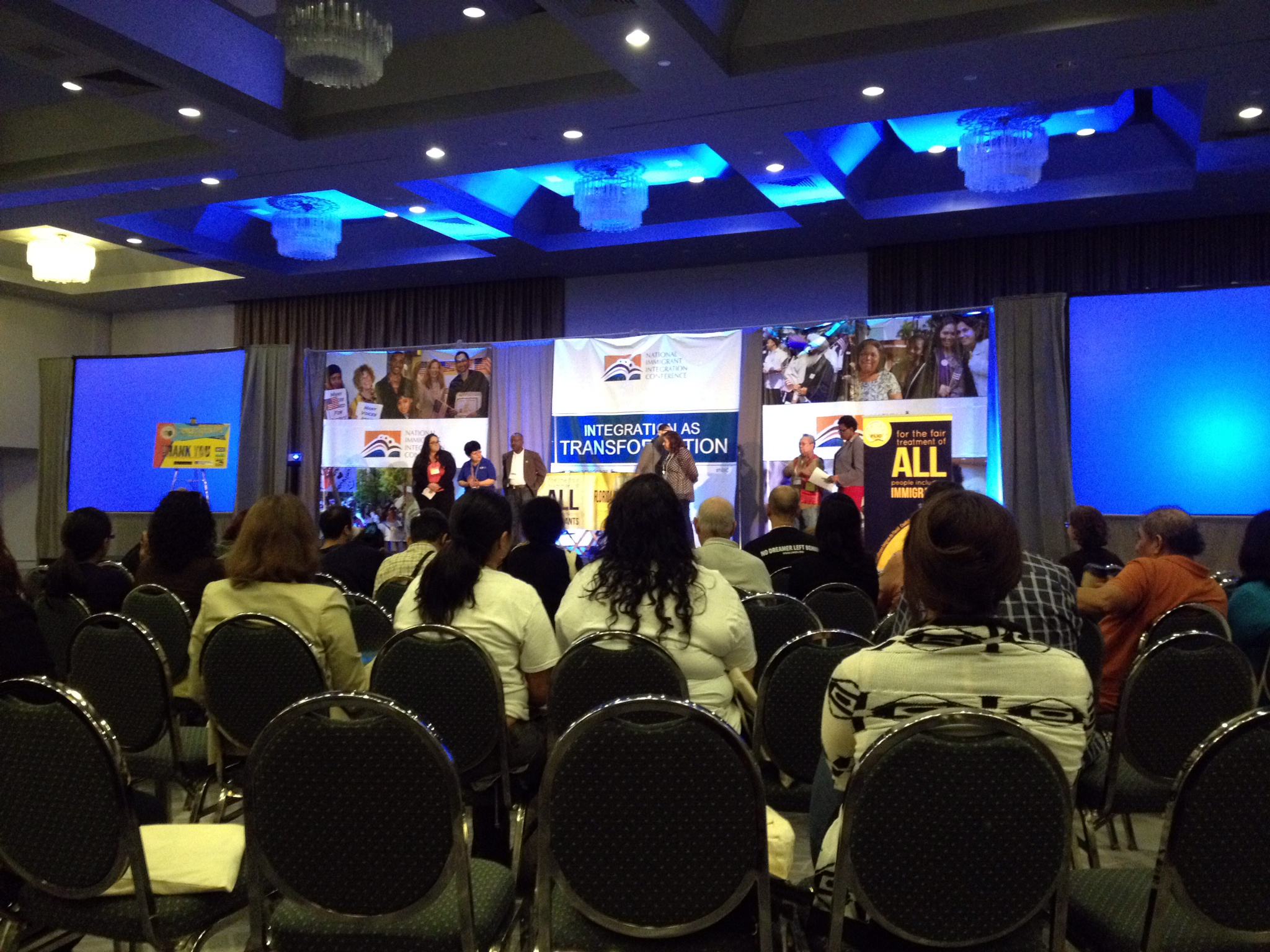 Overall, the FLIC congress was a great success. Although not as many member organizations were present, folks energized each other to continue our work with the immigrant rights movement.
Events such as this give farm workers and their allies the opportunity to make sure that migrant workers, guest workers, and farm workers are included in the conversation regarding immigrant rights (since they are all too often overlooked in conversations about all-inclusive immigration reform). As allies, it is our responsibility to make sure that the voices and concerns of these workers are addressed in these spaces. When we talk about immigrants, we must discuss all types and identities of the immigrant family.
Thank you to FLIC for having us once again and a special thank you to Ahz for providing housing for our group.
¿Se puede o no se puede?
Si, se puede!!!
Nico Gumbs
Florida YAYA Organizer