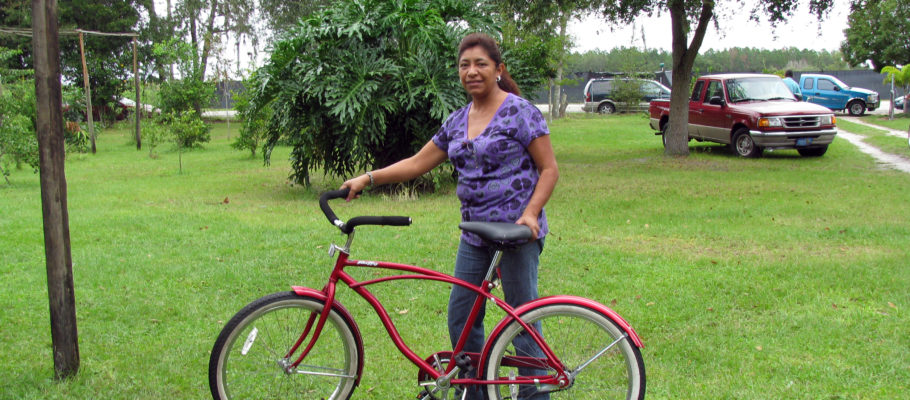 On October 25, 2008 members of Orlando YAYA and the St. Augustine Bicycle Collective, met with farm workers from Seville, Florida, for a bicycle delivery.
After introductions, community members spoke about their community and the challenges that they face as immigrants and as farm workers. YAYAs spoke about their intentions to become allies for this and other rural communities.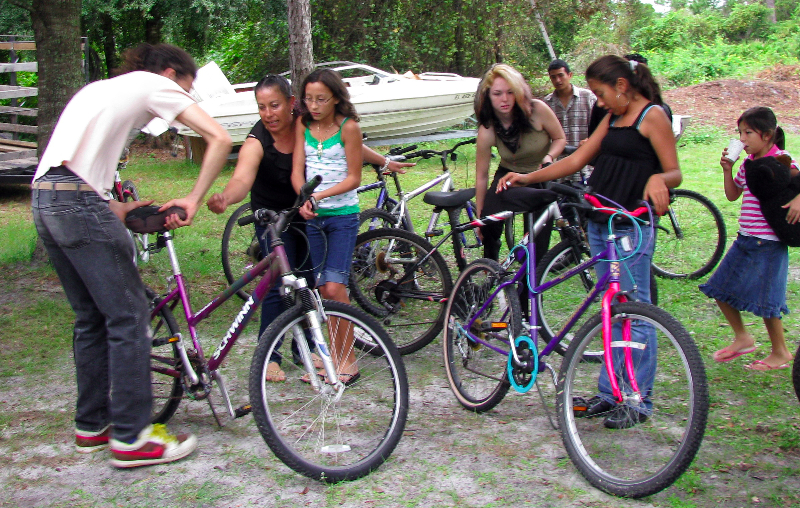 Then we all enjoyed a delicious meal, courtesy of OFS, spoke to our new friends, and then proceeded to fix last minute issues and give the bikes to the farm workers.
Every person who joined us at the event left with a bicycle. Many of them started to ride their bikes as soon as they got them! Some farm workers stayed for a long time, talking to YAYAs about their struggle and about plans to work with them in the future.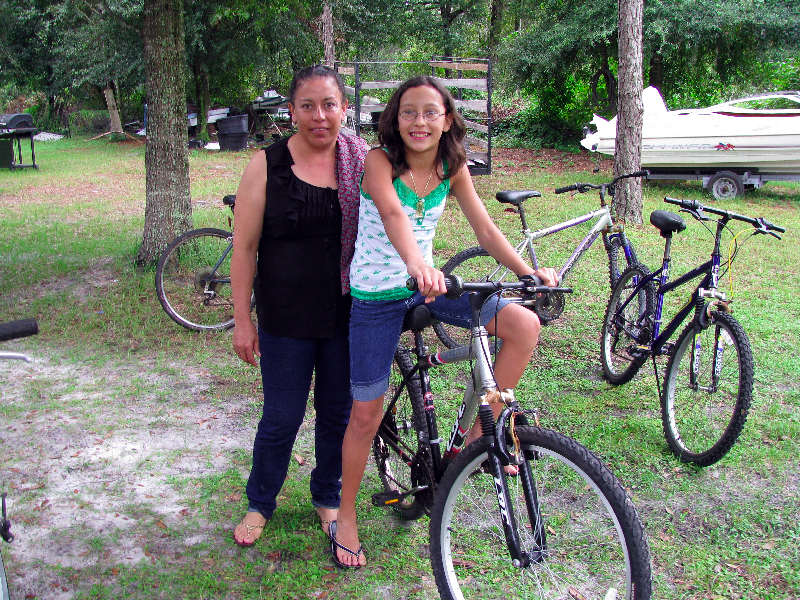 More deliveries are scheduled soon! Do you want to be part of this wonderful project?
Many people and communities have already taken action!
More deliveries are scheduled soon! Special thanks to Ana Bolanos for letting us use her home for this event!