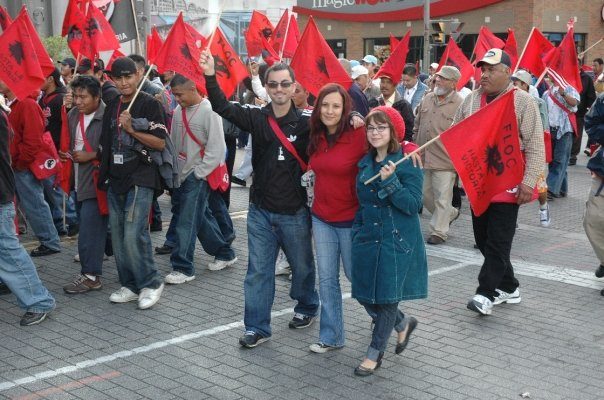 On the first weekend of October Matt Garcia and Lauren Gill attended the Farm Labor Organizing Committee's (FLOC) 11th Constitutional Convention.

"We heard stories from men whose families had been deported and, in many of those instances, their run-ins with the criminal justice system who would not afford them the information they needed to figure out where their loved ones might be. We heard genuine pleas for reform, from young men explaining that they just wanted to work, and have done nothing wrong in this country, except be without official documentation. A young man discussed the need of education within the farm worker communities, to establish a sense of hope and motivation for the community.
These parts of the convention were some of the most enlightening. It is one thing to be a supporter of comprehensive immigration reform; it is entirely another thing to finally be in a forum where the individual's whose futures are at stake (and who are often ignored, silenced, forgotten) are given a chance to speak."
Click here to read Lauren Gill's report on this event

"The F.L.O.C. Convention taught me the importance standing up against abuse, and also encouraging others to do the same. I may never fully feel the struggle of a farm worker. I may never have to sacrifice in ways that do. But I share the passion to see positive change. I want to see the farm workers given the same opportunities given to my father. My father wasn't given much, but he made his own way to find success. The burden for justice must be shared.
It was the honor of a lifetime, to participate in the F.L.O.C. Convention. The best thing about going to Toledo is that I went from being a supporter and admirer of the Farm Worker and Immigration Reform Movement, to becoming an active participant in the movement. This is a movement that is alive today, a movement that I can dedicate my life to. I feel hope for the future."
Click here to read Matthew Garcia's report on this event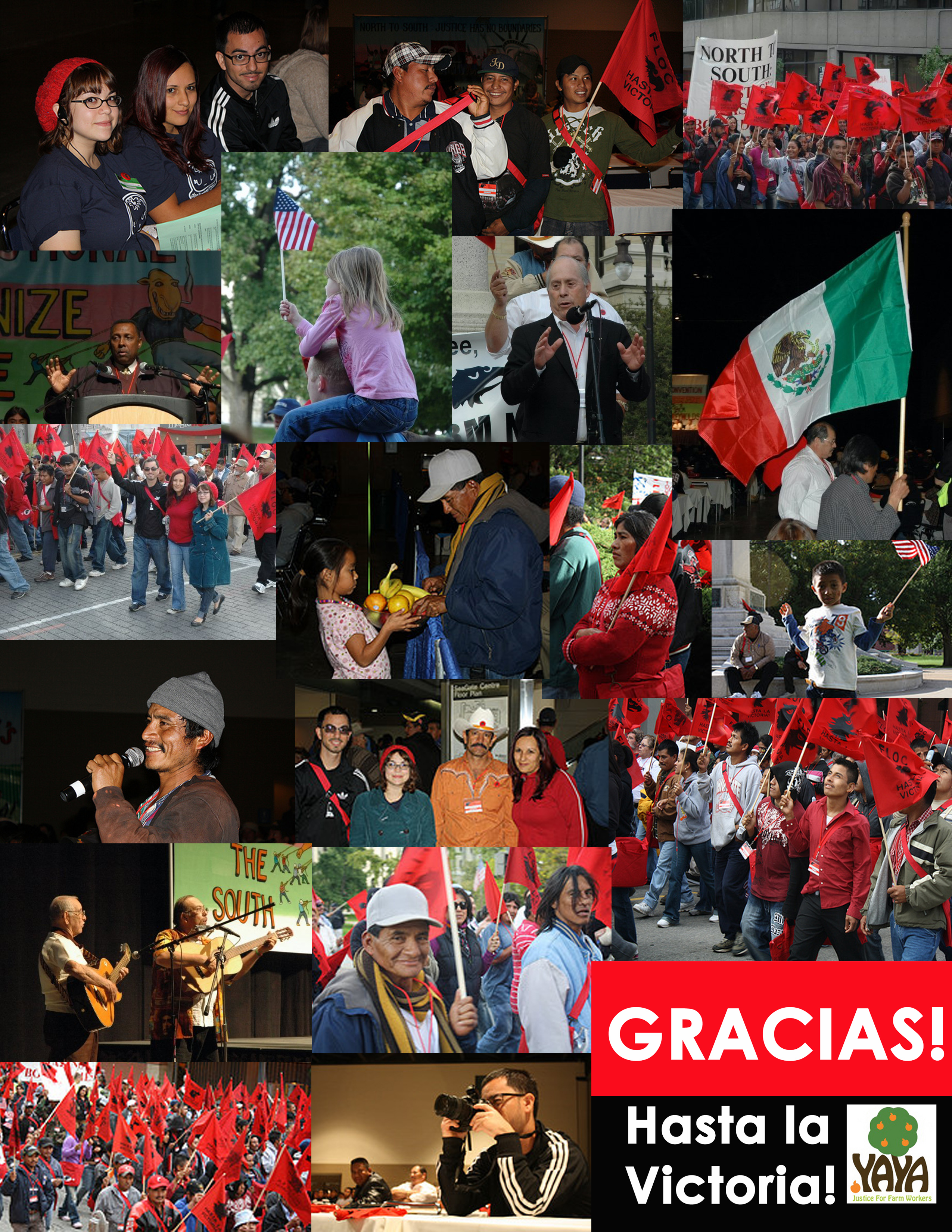 Photos courtesy of Matthew Garcia and Alexandria Jones
Click here to read FLOC's report on this event
Click here to visit FLOC's web site
Click here to watch a video of FLOC's march in support of immigrants