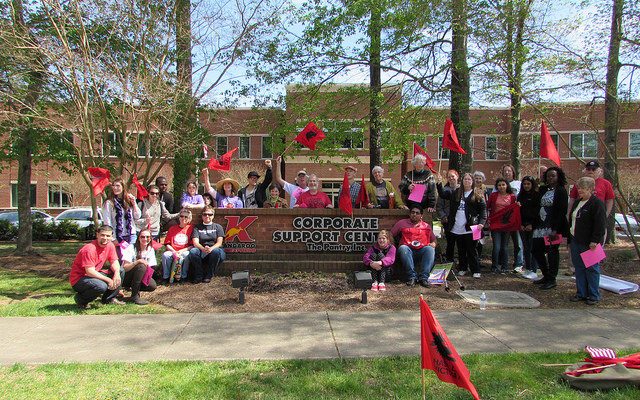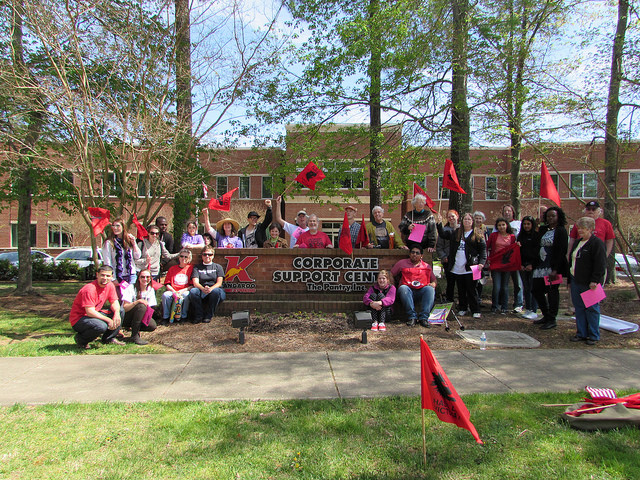 NFWM, Triangle Friends of Farmworkers, and Student Action with Farmworkers, as well as other FLOC supporters and FLOC staff, will attend the March 10, 2015 Pantry, Inc. special Shareholders Meeting in Cary, NC. We are going to let the new owners of Pantry/Kangaroo know that we will continue to demand that they take responsibility for ethical sourcing in the tobacco supply chain – no matter who owns the convenience stores that sell Reynolds Tobacco products.
The purpose of this special shareholders meeting is to approve the acquisition of Pantry Inc. by Alimentation Couche-Tard – a Canada-based multinational convenience store (Circle K) owner. Farm worker advocates take no position on this merger. But we are committed to holding Couche-Tard management to their social responsibility pledge to "provide our products and services in a socially, environmentally and ethically responsible way. "
We call on Couche-Tard to assertively insure labor rights in its tobacco supply chain. Do the right thing!
For more information about FLOC's campaign go to www.floc.com