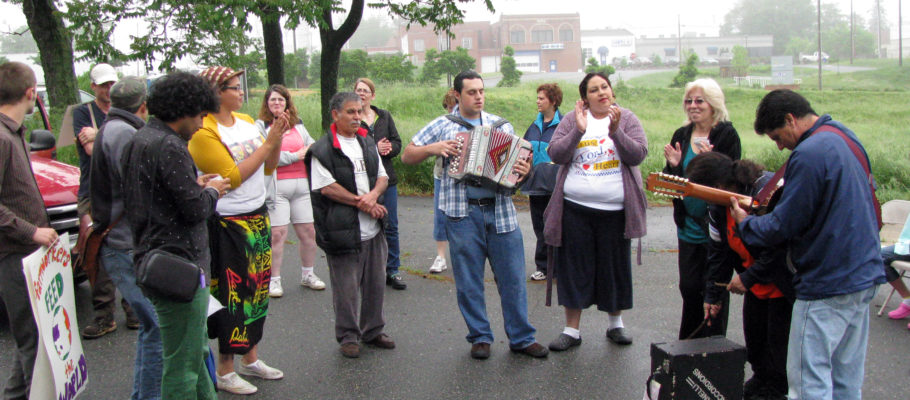 On May 5, 2009, I headed to the RJ Reynolds Shareholders Meeting in North Carolina in support of tobacco workers with nine other young people from NFWM's Youth and Young Adult Network.
Since March, we had collected over 600 petitions in Florida to RJ Reynold's CEO Susan Ivey, telling her that we are appalled at the working conditions and violations of human rights for the workers who harvest their tobacco and create billions of dollars in revenue for their company every year.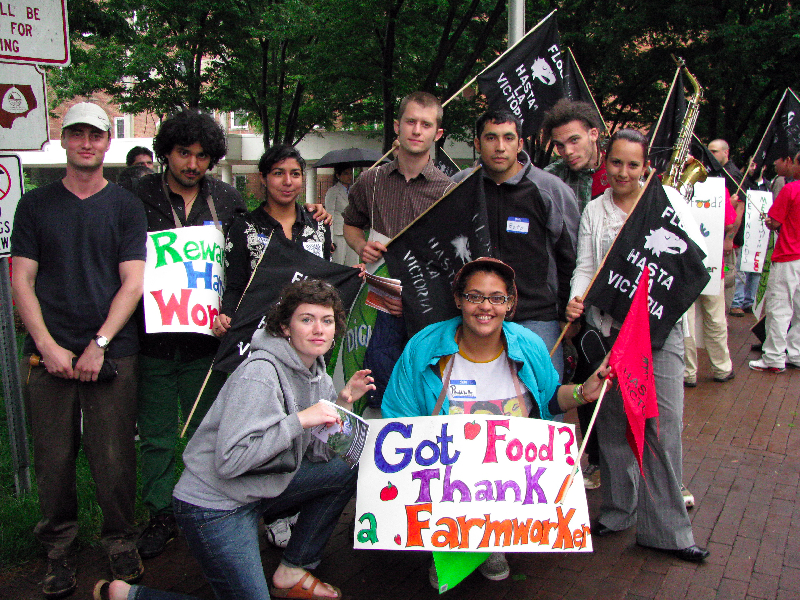 I had the opportunity to attend the shareholders meeting to deliver the message from our group: young people will not be satisfied until Susan Ivey meets with FLOC. We know the importance of organized labor when it comes to protecting the human rights of workers.
While Susan Ivey responded by informing us that the company is already doing their part to help farmworkers and protect their rights, we told her that we will not accept band-aid solutions and PR campaigns, and we will not stop mobilizing young people and consumers until Susan Ivey talks to FLOC.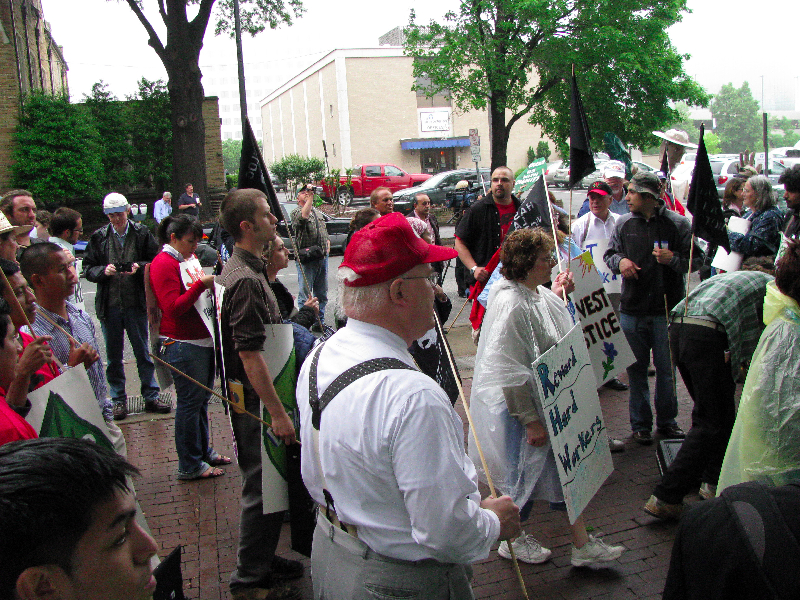 Two FLOC supporters were arrested during the meeting for asking questions. Susan Ivey's reasoning for doing this was that they were talking at a time that they were not supposed to. At the end, shareholders voted on a resolution about Workplace and Human Rights, which received 15% of the total votes.
Watching the RJ Reynolds executives run their shareholders meeting was an unusual opportunity for me to view first hand the greed that allows people to ignore the immeasurable cost of human life as they churn in profits.
After the shareholders meeting, I joined our other Florida supporters for a march and rally led by FLOC that brought everyone together from faith communities, labor organizations, and community supporters.
One of the most meaningful parts of traveling to North Carolina to support FLOC was the opportunity to meet historical leaders of the farmworker justice movement, including the president of FLOC, Baldemar Velasquez, and Olgha Sierra Sandman, one of the founders of National Farm Worker Ministry. I was inspired by their work and their stories. Their leadership gives me confidence that FLOC will be victorious in this campaign with RJ Reynolds, and my peers in YAYA and the young FLOC members I met show me that we will be mobilizing for farmworker justice for years to come.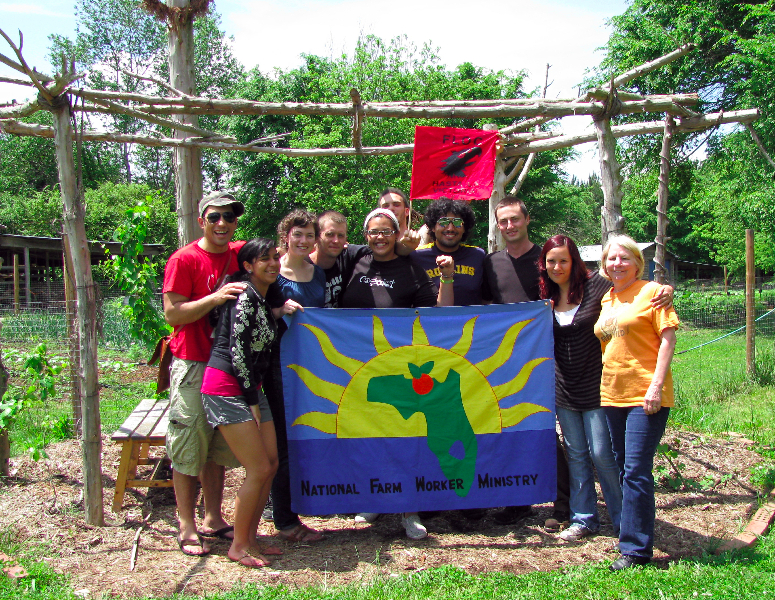 We also had the opportunity to meet with one of the FLOC organizers, Nick Wood, and learn about the history of FLOC, their previous campaigns and the way that the union currently works.
I would like to give a huge thank you to Lariza Garzon, the YAYA coordinator, and to National Farm Worker Ministry for the opportunity to take part in this historic campaign for farmworker rights in such a personal way.
-Dominique Aulisio, University of Central Florida student and YAYA member
Click here to visit FLOC's web page
Click here to read FLOC's report on this action
Click here to read NFWM's report about this action

Click here to see more pictures from this action
Click on the following links to read articles written about this action:
– From the tobacco fields to the board room, YES! Weekly.
– More Shareholders Support Annual Election , Winston-Salem Journal.
– FLOC shakes up RJ Reynolds Shareholders Meeting, Harvesting Justice, by Barb How