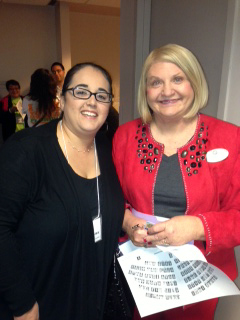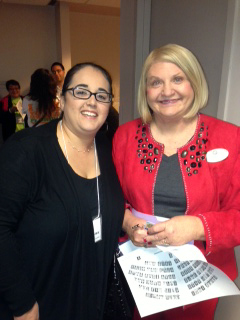 Several YAYAs (Emily, Nico, myself and my family) attended Florida immigrant Coalition's (FLIC) annual Congress on November 16-18, 2012, at Warren Willis United Methodist Camp in Fruitland Park, FL. Farm Worker and Immigrant Rights Organizations from throughout the State of Florida, Alabama, Illinois and Washington D.C., convened to discuss the various issues that affect our communities. At this year's Congress, participation was impressive with over three hundred attendees. The event was an opportunity to share personal experiences, fellowship with one another, attend workshops and discuss ways to keep the momentum alive and moving forward.
On the last day, all member organizations voted on three top priorities for 2013. Among the various issues, legalization at the federal level garnered the most votes. Federal level legalization was identified as the main goal, followed by a Prison Divestment campaign and the continuance of the Anti-Wage Theft initiative. It was clear that the time has come for us to rally for Comprehensive Immigration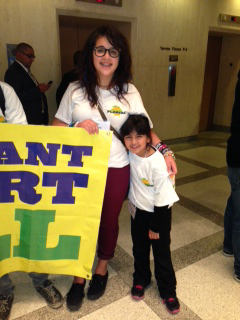 Reform – reform that doesn't just include legalization – but a pathway to citizenship for our undocumented family members. The short-term goal is to seek a moratorium on deportations to stop the separation of families, while working collaboratively on a more comprehensive solution to the overarching issues of a broken immigration system.
YAYA remains committed to this effort and all efforts to preserve and protect our immigrant farm worker families. To this end, immediately following the FLIC Congress, a delegation including YAYA members, went to Tallahassee to participate in a We Are Florida Campaign. Coordinated by FLIC, the event was organized around the 2012 Florida Legislative Organization Session in an effort to greet newly elected and returning legislators.
The eighteen member delegation included kid advocates as young as six year old Dakota, and fourteen year old Delanie, who melted the hearts of many legislators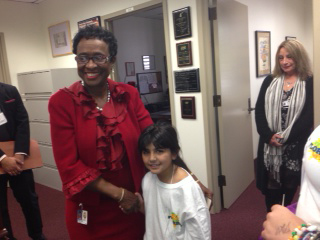 as the group worked their way around the Capitol building delivering personalized greeting cards. The response was overwhelmingly positive as many legislators welcomed us back and even invited us to return again for a follow up conversation. The trip was an absolute success!
Melissa McGuire Maniau
Orlando YAYA