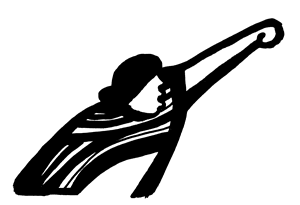 On Monday, March 14th YAYA core members Dominique Aulisio and Juan Barredo were present for Knightcast.org's Monday night show titled The Feminist Agenda Radio show, (listen at http://www.knightcast.org/) with Schuyler Kerby acting as overall moderator and a fellow UCF student named Abby, who I met for the first time this Monday, the 14th. The topic was about farmworker issues, since there are a couple of service learning classes at UCF focusing on farmworkers. If I remember correctly, we just outlined the various ways in which migrant farmworkers are systematically discriminated against through current anti-immigrant legislation, as well as the groups, like us, fighting back through community outreach and awareness.
This was important to YAYA, the farmworker movement, and myself because:
1. It was an easy way to raise awareness of the many bills that are now being voted on in FL's legislature, which are framed around Arizona's dreadful SB 1070, that discriminate against minorities.
2. We, as YAYA, got to inform a local audience of our group and our activities through UCF's student run web-casted radio station.
3. We spread awareness of farmworker issues; knowledge is power, and ultimately…
4. I got to be on the radio with some great buddies, always a great time.
I even got a compliment on FB for having a great radio voice!
In conclusion, this was time well spent for all involved and I hope we do more outreach through this and other mediums.
Juan Barredo
Orlando YAYA