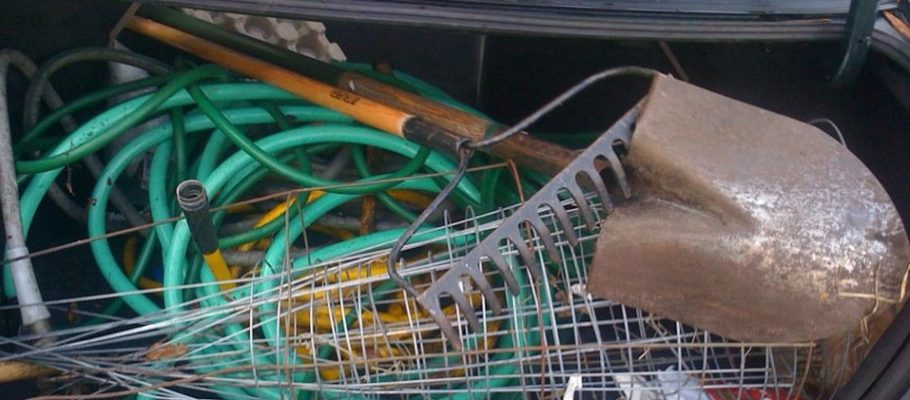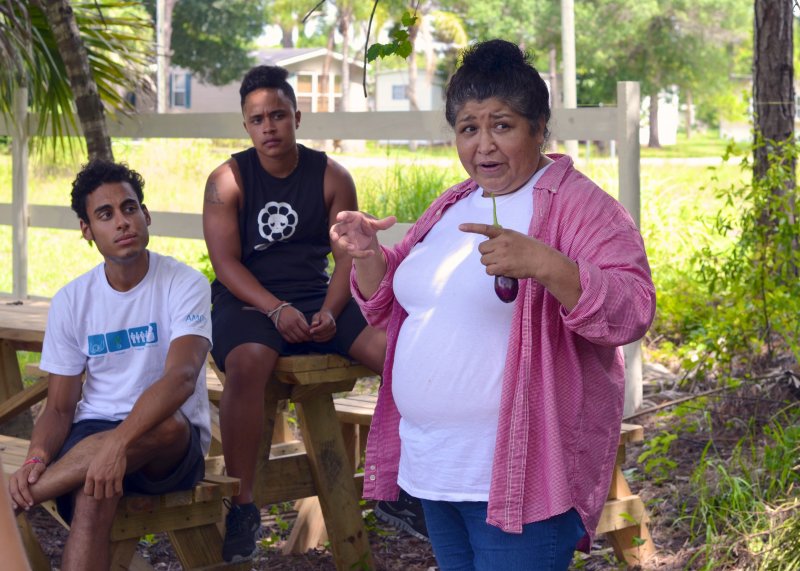 On Sunday June 23rd, I joined YAYA and 11 other volunteers in a day filled with gardening, food, conversation, and community. I had never been to the community of Fellsmere before, but I really enjoyed being a part of this trip.
Fellsmere is a town about 2 hours from Orlando, a town I would have never visited or known of if it wasn't for YAYA's involvement with the community. We arrived at the Fellsmere office of the Farm Worker Association of Florida (FWAF), where we met with the organization's members. Those of us who were new had a chance to meet some of the locals while being greeted with a table full of food that the community provided.
I found it so comforting to be welcomed in such a manner, it really showed me how grateful and appreciative this community is with the work YAYA-NFWM does with them. After introductions and breakfast we headed out to the community gardens and were able to see what this community has created for itself with the help of locals willing to participate.
The gardens had been harvested, but what was left was shared with the participants. Sharing the produce grown in the gardens with the entire community is one of FWAF's goals. The garden is a place where the community is able to work alongside with one another, put in hard work, and share the fruits of the collective labor at the end.
The gardens had tomatoes, eggplant, okra, peppers, corn, and much more. Some plots had innovative gardening techniques that I've yet to come across. Information was shared and ideas to better involve the community at the gardens were spoke about. We weren't able to get much gardening done due to the rain, but it was really encouraging to see how the participants were willing to work in the rain as much as they could. It is actions like these that let you witness what real community is.
After the gardens we went back to the FWAF office and spoke with one of the local high school student, Gabriela, who is interested in starting a YAYA-NFWM chapter in Fellsmere. This was a great opportunity for YAYAs to share their experiences with a younger generation hoping to get involved in the cause.
Gabi was extremely passionate about taking the initiative and many volunteers gave her their advice and encouragement. I believe it's young teens like this who are going to make a difference in our society, those who are concerned about our tomorrow. At the high school age many students are involved and interested in social entertainment, not social justice, so this was very refreshing to see.
We were also shown a video that allowed me to become informed on what FWAF is trying to achieve with their community gardens. I had no idea that communities such as Fellsemere are working at becoming certified in the state, in order to sell their produce. This is a great direction to take, especially in the case of farm workers. This is a way to become sustainable and create a channel of commerce that would benefit the locals. I really do hope that Fellsmere's FWAF office achieves this goal and is able to provide the town with fresh organic produce.
Lunch was served after this discussion, again this community was so giving and the word that comes to mind with what they offered us is "abundance." Enough food to fill all of our plates and then some, and when I say "some" I mean enough to fill our plates a few more times.
In my opinion this was a great learning experience, and a great opportunity to connect with individuals in a small town. Living in Orlando you are constantly involved in the business of the city. It was a great feeling to experience for a bit what it is like to live in a town where community is so important. I plan to return to Fellsmere and would love to see more volunteers make their way out there.
Justin Marcano
Orlando YAYA
Photos courtesy of Jeff Trapini