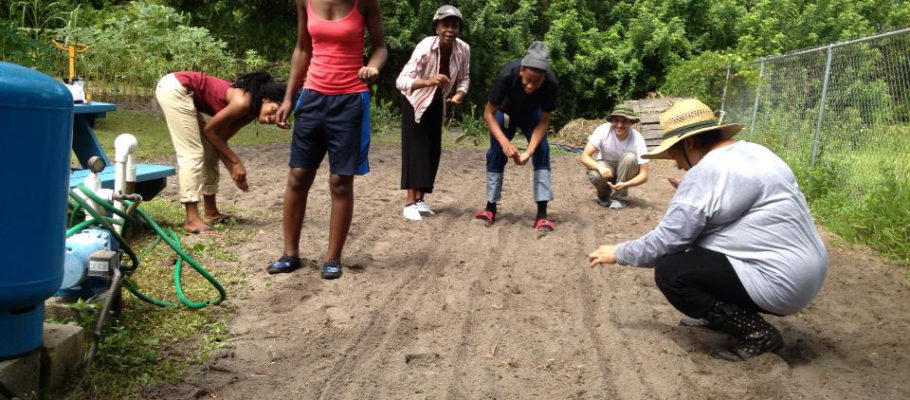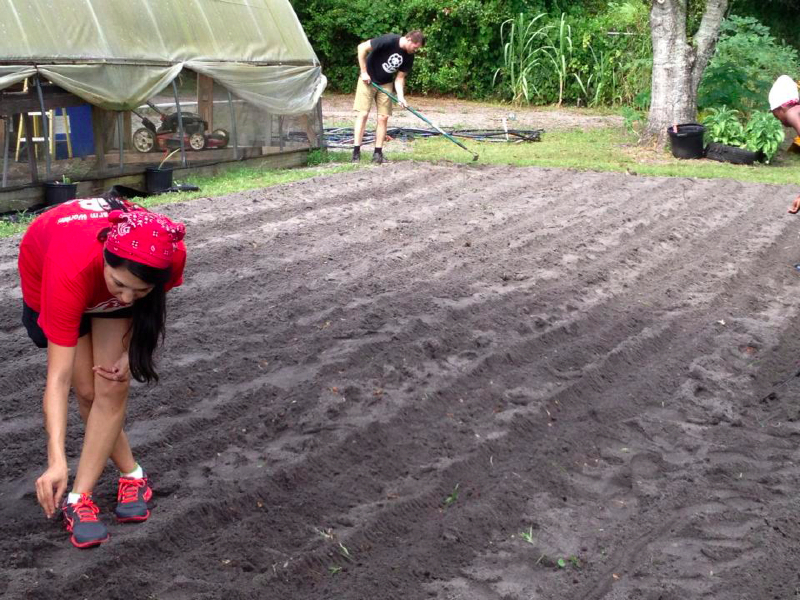 On Saturday, August 31st, I started a great journey by joining YAYA to help, as a volunteer, in the Fellsmere's Community Garden project. This initiative, promoted by the Farm Worker Association of Florida (FWAF) in Fellesmere, offers an array of benefits for the local community.
Since our arrival to the FWAF's office in Fellsmere, we, the six volunteers from YAYA and the FWAF members, were received with great enthusiasm and energy by Maru Martinez and Yolanda Gomez, FWAF staff.
We started the day with a brief introduction of everyone present. Then, Yolanda gave us an excellent historical background of the community garden project, and we headed to the first lot.
FWAF member, Daniel, Maru, and Yolanda gave us a very detailed training on how to work the dirt before planting any seeds, our task for the day. We planted five different crops: radishes, green beans, tomatoes, jicamas, and jalapeños. This was my first experience planting crops ever and one of the best in my life.
Later in the morning, we had the privilege of meeting other community members who joined us at the garden. The multicultural encounter that we experienced was exceptional. We were all working, talking, eating and laughing together. This experience allowed me to witness the full concept of unity. Working together for a common goal showed me that we can forget about cultural differences and work as a family. It was a fun day. Everybody worked very hard and with an incredibly good attitude. Lunch was provided by FWAF members as were refreshments. According to Yolanda, we were working too hard, so she called for mandatory breaks.
After we planted all the seeds, we visited the second lot, which is specifically assigned to families that grow their own food independently. We ended the day with a great dinner provided by the FWAF members and the local families, who I thank tremendously for making us feel at home. We will be back on October 5th to harvest and eat some of the food we planted.
Community gardens are a wake-up call for people to become more aware of the environment, protect our planet, and grow food to combat economic and health issues.
The Fellsmere Community Garden project needs as much support as possible in order to make a difference that will inspire the community to get more involved.
Thank you YAYA and FWAF for a great experience!
Hugo Puerto
Orlando YAYA
Photos courtesy of Maru Martinez