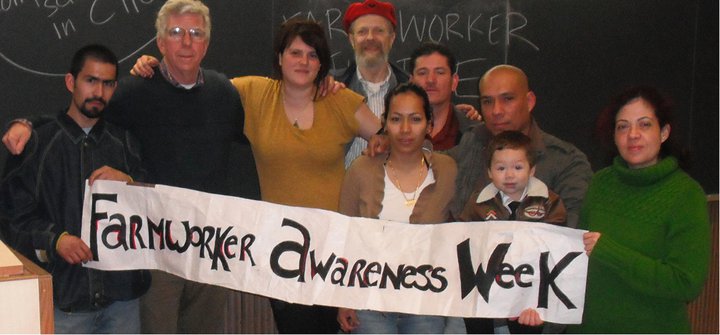 On March 30th Evergreen YAYAs, along with the Evergreen Labor Center, Center for Community Based Learning and Action, and four academic programs, sponsored a panel on farm worker justice. With over 175 people in attendance, the event was a great success and served to raise campus awareness about farm worker justice, immigration reform, and the rights of undocumented workers.
Patricia Vasquez represented Inmigrantes Unidos de Shelton and spoke about issues concerning immigrants in the South Sound. Hilary Hacker spoke about the importance of being an immigrant ally and the function of Bridges Not Walls; a coalition of community members in Olympia and Shelton working solidarity with the immigrant communities in our area to promote human rights, economic rights, and civil rights for all people.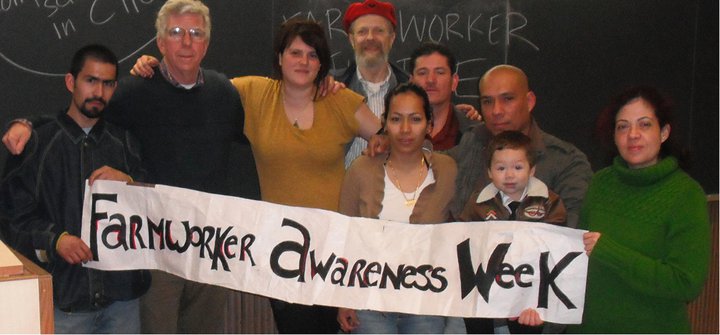 Arturo Sepulveda, a union organizer with UFW in Eastern Washington, made the long drive along with Jesus and Remaldo Larias, two workers from Ruby Ridge Dairy. The workers report a climate of fear and intimidation at their jobs. They are forced to work overtime which they are not paid for, aren't allowed lunch or bathroom breaks, and do not have clean water provided to them. Last year Remaldo was fired along with 9 other men for circulating union cards- which a majority of the workers signed. UFW and NFWM have been involved in talks with the owners of the farm that have not yet lead to any resolution.
The student response to their speeches was overwhelming and we are now just waiting to hear from the workers how they would like us to support them.
Jenny Lee
Olympia, Washington
YAYA organized this event as part of Farm Worker Awareness Week!