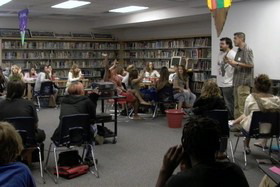 After thinking of ways to spread awareness on the many farm worker issues for the National Farm Worker Awareness Week, I came up with the idea of having a speaker come to my school. What better place to spread awareness of such important issues than at a school, to the future generation? Luckily, with the help of fellow teachers, parents and Lariza Garzon,( the AMAZING leader of YAYA), some Coalition of Immokalee Worker's representatives agreed to come and make a presentation for my school's Multicultural Club.
The speakers began at mid- morning with a two hour interactive and VERY informative presentation. The 45 students learned what life as a farm worker is really like: harsh, and unfair.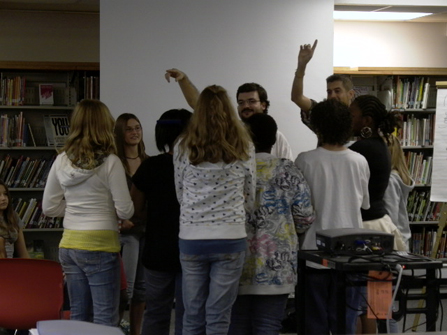 Their presentation included a Spanish interpreter and many great facts; one most surprising…that teens our age are working in the fields without a chance of getting any education to lead a better life.
The whole entire presentation worked as a huge NEWSFLASH, that things really aren't what they seem and that something needs to be done. The presentation was so inspiring that there was talk of doing an annual or even semi-annual, speaking for our school Multicultural Club in the years to come.
At the end of the presentation, our Multicultural Club decided to become more involved in the fight for justice. A new YAYA chapter is now being formed and many students are eager to help. I can't help but think that the presentation sparked an interest in the students.
Learn more about Farm Worker Awareness Week!