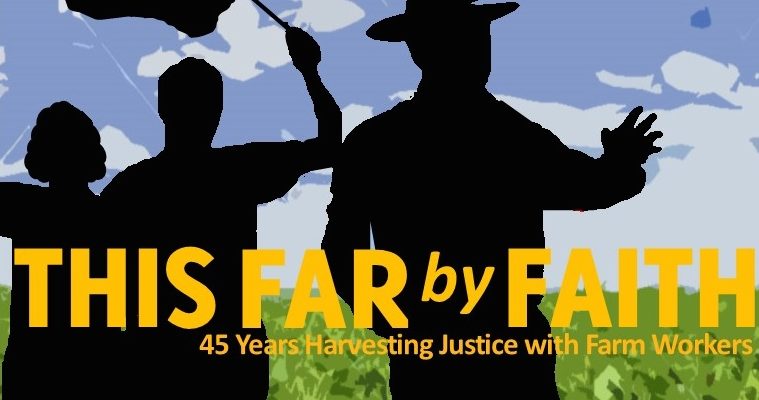 The Board of Directors & Staff invite you to "This Far By Faith: Celebrating 45 Years Harvesting Justice With Farm Workers" a dinner to benefit the National Farm Worker Ministry. We will honor NFWM's history and support the important work to come. The event will be held at Pullen Memorial Baptist Church's Finlator Hall on Saturday, August 27 from 6-8:30pm. We hope to see you there!
While there is no cost to attend, RSVP is required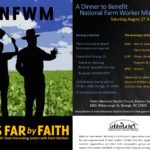 Download the Invitation.


The RSVP Deadline is Friday, August 19.
(While there is no cost to attend, RSVP is required.)
At the benefit dinner, you will be asked to make a financial contribution to NFWM. We accept personal checks and all major credit/debit cards. Feel free to contact the National Office at 919-807-8707 if you have any questions.
If you are unable to attend the benefit dinner but would like to make a contribution, please go to the RSVP page and choose "I CANNOT ATTEND" and you will be given an option to donate online or you may send a check by mail. Please write "2016 Benefit Dinner" in the memo line of your check or destination field of your online donation. Thank you for your generous support!
Checks should be mailed to:
National Farm Worker Ministry
P. O. Box 10645
Raleigh, North Carolina
27605
Please feel free to register to attend, make a contribution or sponsor the event here: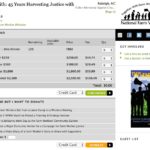 Many Thanks to our growing list of Sponsors and Silent Auction Donors:
Centenary UMC, Charleston Hospitality Group, Chipotle, Costco Wholesale, David Bacon, Doubletree Brownstone by Hilton, Gabriel Thompson, Greensboro Murual Project, Marni Pearlman & Julie Axelson, Pam George, Sharon Stanley-Rea & Woodie Rea, Sisters of Humility, Susan Drake, The Fresh Market, Trader Joe's Videri Chocolate Factory.