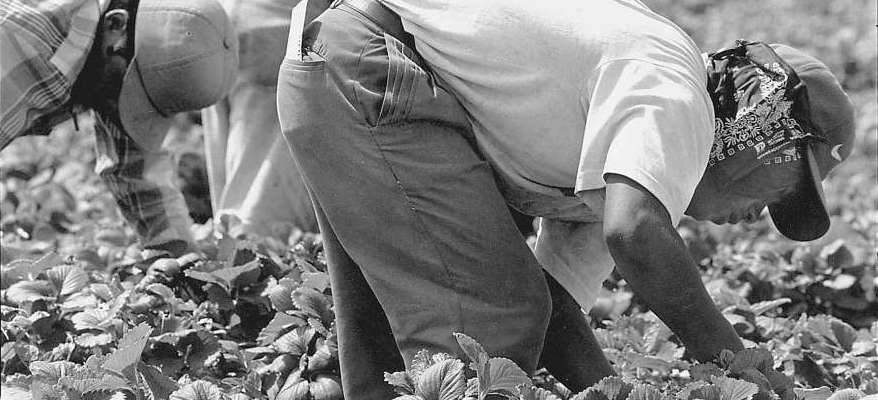 On June 25, the 80th anniversary of the Fair Labor Standards Act (FLSA), Sen. Kamala Harris (CA) and Rep. Raúl Grijalva (AZ) introduced the "Fairness for Farm Workers Act" (S 3131/HR 6230). This new "Fairness" Act would amend the FLSA to include agricultural workers in its overtime provisions. It would also remove most of the remaining exclusions of farm workers from the minimum wage. As stated by Sen. Harris, the bill "is a matter of basic fairness and justice." The bill has 9 original co-sponsors in the Senate and 51 original co-sponsors in the House.
The UFW, UFW Foundation, Farmworker Justice, NFWM and a coalition of over 100 groups are supporting the Harris – Grijalva bill to end the discriminatory denial of overtime pay and the minimum wage to all farm workers. It's simple, farm workers deserve the same minimum wage and overtime protections as any other US worker.
For more information about the legislation, including a summary and a factsheet, visit the Farmworker Justice website.
We all want to feel good about the food we purchase and consume, and the continuing discrimination in employment laws against farm workers – the people who produce our food – contribute to a stain on our food system that must be stopped.
ACT TODAY TO SUPPORT FAIRNESS FOR FARM WORKERS!