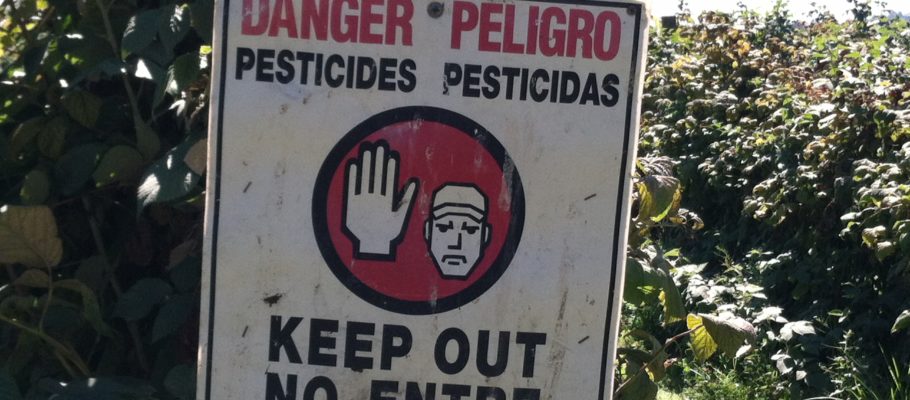 Press Release
EPA Offers Revisions to Worker Protection Standard
Last week, the EPA proposed new changes for the Worker Protection Standard to address a myriad of pesticide safety concerns. These proposed changes, the first of their kind in more than twenty years, are an "exciting step forward for farm workers and the agricultural community," said Rev. Lindsay C. Comstock, Executive Director of National Farm Worker Ministry. With between 10 to 20,000 farm workers harmed each year due to toxic pesticide exposure, "it is imperative that we have stronger protections for agricultural workers," said Comstock.
"The federal Worker Protection Standard, first adopted by the U.S. Environmental Protection Agency in 1992, is notoriously difficult to enforce, and does not require record-keeping to document whether rules have actually been followed. It requires only minimal training on the risks that pesticide exposure can pose to workers' children and families, so many workers don't find out about those hazards until after the worst has happened. Additionally, it was designed with only adult workers in mind, but agriculture is different from most other industries in that it allows children to join labor crews at 12 years old – even at 10 in some crops – and these children are exposed to pesticides on the job."[1]

The EPA's revisions will be posted in the Federal Register next month at which time the public will have 90-days to post comments, concerns and questions. You may visit the EPA website to review the revisions prior to the posting.
National Farm Worker Ministry joins other farm worker advocacy groups in reviewing the proposed changes and assessing their effectiveness over time in reducing pesticide exposure of farm workers. "As people of faith, we believe in the fair and humane treatment of all of creation. We need worker standards that value human life and protect the most vulnerable," said Comstock.
---