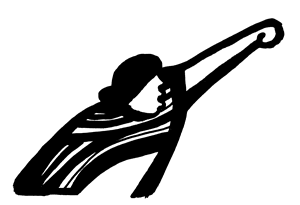 While Senator LeMieux still has not indicated that he will be co-sponsoring AgJOBS or the DREAM Act, his state director John Newstreet dedicated an entire day on Monday, August 16, to spend with undocumented families in Apopka. We appreciated this great commitment of his time to learning more about the issues that undocumented farmworkers and young people in the community face, and about the work farmworkers are doing to organize for justice. The day was organized by the National Farm Worker Ministry (NFWM), the Farmworker Association of Florida (FWAF), and the Hope CommUnity Center (HCC). The DeLand and Orlando YAYA Chapters participated, and we were joined by Central Florida Jobs with Justice (JWJ) and the Central Florida Chapter of the Labor Council for Latin American Advancement (LCLAA).
This was a great opportunity to give a more comprehensive picture of the impact of our broken immigration system on entire families and communities, and the nightmares caused by enforcement-only policies. The day started at the FWAF Apopka office, with breakfast and a discussion on AgJOBS and the DREAM Act, where members of our communities spoke about their thoughts and personal experiences with immigration enforcement and immigration laws. We discussed the factors that force families to migrate to the U.S., including poverty and political unrest, and the need for a just and humane immigration reform. We then traveled to the Hope Community Center for lunch and a short screening of a film about the DREAM Act featuring the Sin Fronteras Youth Group.
We believe education is an important first step in creating just policies that reflect the realities of the communtiy. We thank Mr. Newstreet and for taking this step to learn about the daily realities of farmworkers, and for sharing these stories and resources with Senator LeMieux. We hope the Senator LeMieux will take the stories of undocumented families to heart and use his power to make a lasting impact on their lives by supporting AgJOBS and the DREAM Act.
Dominique Aulisio
Orlando YAYA