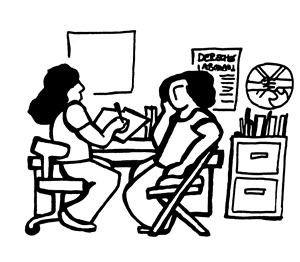 On Saturday, the 23rd of July, YAYA held a social gathering at my place of residence, with the objective of updating and organizing our organization's precious data. In attendance was an eager group of YAYA core members that worked diligently through the day, aided by a 90's music mix station that brought back plenty of memories for everyone to share and bond over. My cooking, based on constant reaffirmation of its ample and bold flavors, was a great success! I must make sure to thank the author of the cookbook that aided my design.
This event was extremely important for our organization, since the data we were meticulously re-organizing contained all of our contacts, which we have many of, thankfully. Organizing our data will be extremely useful anytime we go about contacting people to let them know about upcoming events such as rallies, membership meetings, etc.
The best part of the day for me was having everyone that came just hang out in my house. I also enjoyed cooking for everyone, it was an extremely rewarding experience that made me feel very pleased and satisfied. More events like this are most likely in our future, so let's just make sure to organize them!
Juan Barredo
Orlando YAYA