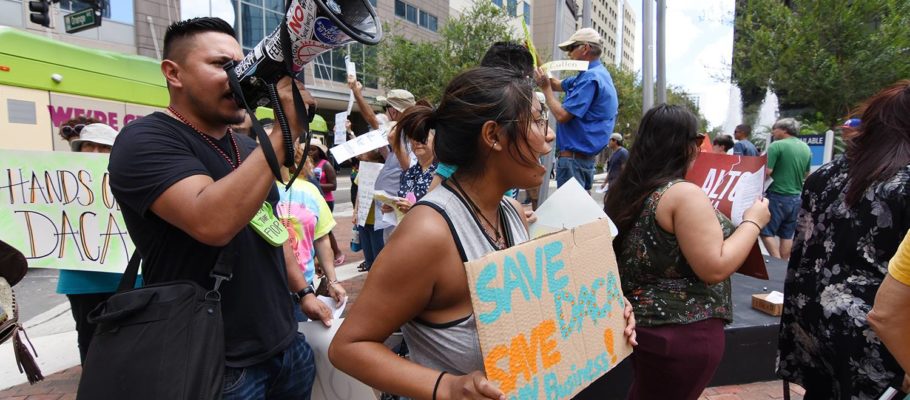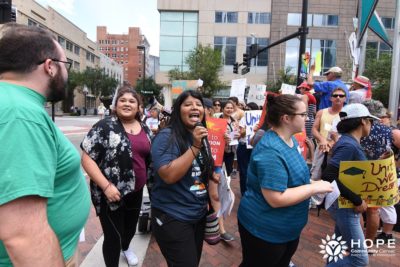 On Tuesday, August 15th, DACA recipients from the Hope CommUnity Center led a rally with the Indivisibles and the Farmworker Association of Florida to pressure Senator Rubio to "Stop the Flop" on DACA. YAYA members joined the march outside Senator Rubio's Orlando office. We also met with Senator Rubio's office staff later that afternoon concerning DACA and the Agricultural Workers' Program Act (a proposed work authorization and pathway to citizenship for undocumented farm workers).
The future of DACA is in limbo as several states have filed a law suit aimed at ending the program, in addition to Trump's threats. If DACA is ended, nearly 800,000 young people will lose their authorization to work, study with in-state tuition, and hold drivers' licenses, and will be subject to detention and deportation. DACA is not a permanent solution, but it would be devastating to the recipients, their families, and the country if the program is ended before a legislative solution is put in place.
We call on Senator Rubio to publicly support the continued extension of DACA as well as TPS (Temporary Protection Status) for immigrants from Haiti, Central America, and other regions, until a permanent solution is reached.