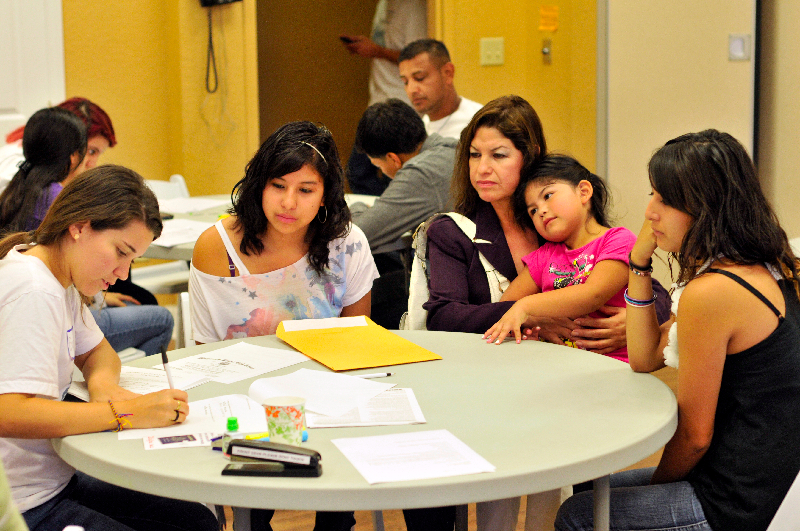 On Saturday, October 20th, four YAYAs attended a Deferred Action for Childhood Arrivals (DACA) clinic that was held at the Hope Community Center of Apopka, Florida. The Hope Community center is dedicated to empowerment of Central Florida's immigrant and working poor communities.
Deferred Action, a national policy initiated on June 15th of this year, allows undocumented immigrants below 31 years of age, who came to the US before their sixteenth birthday, to apply for a stay of immigration status and a halt of deportation, which, if the application were approved, would last for two years.
The application process for Deferred Action, which must be accompanied by an application for a work visa, involves a highly detailed and complex series of forms, which must be filled out correctly to merit government approval.
These forms, which are in English, can act as a language barrier to immigrant communities in Central Florida, where the primary language of many of the individuals affected by DACA is Spanish. Clinics like the one held at Hope Community Center are very important for the effectiveness of Deferred Action because applicants then have access to attorneys, who will look over their applications free of charge. A denied application not only affects immigration status, but will also cost the individual almost $500.
YAYAs filled various roles during the day. We assisted people in filling out the forms with correct information, in compiling all of the necessary documents in the mandated order, making copies of official certificates, and many other clerical tasks. We helped the day run smoothly by keeping the wait-list of which person is next in line to see one of the four lawyers who volunteered their time and services. The wait was long and the application process tedious, but over forty people were able to complete their applications during the day, so the event was an overall success, in which YAYA was glad to be able to participate.
Emily Helm
Orlando YAYA
Photos courtesy of Alex saunders