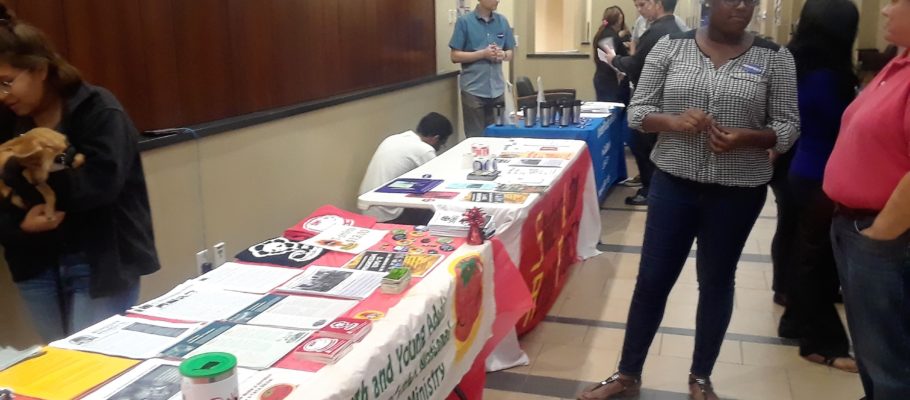 By Aashutosh Pyakuryal
On Friday October 13th, the Orlando chapter of YAYA participated in a screening of the film Clinica de Migrantes,which chronicles the struggles of undocumented immigrants trying to receive health care. The film centers around Puentes, a clinic in Philadelphia that caters specifically to undocumented immigrants, and highlights the perspectives of both immigrants and health care providers. After the film, there was a short question and answer session with a panel, which included Orlando YAYA chapter co-chair Kathleen Melendez. Besides Kathleen, the panel also included UCF social work students and staff from the Farmworker Association of Florida and Hope Community Center, two organizations that work with farm workers and undocumented immigrants in Apopka, Florida. Two of the Apopka panelists were DACA recipients.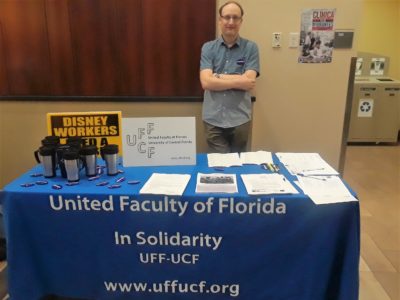 The film screening was at the University of Central Florida and was organized by Scott Launier and Yovanna Pineda of United Faculty of Florida at the University of Central Florida (UFF-UCF), which is the faculty union on campus. In addition to YAYA, the Farmworker Association, the Hope Community Center and UFF, the Student Labor Action Project, a student organization from the University of Central Florida, was also present at the screening. As a result of having such a wide range of organizations and individuals involved in activism present at the screening, there was a great and at times tear-jerking discussion about the shortcomings of the healthcare system in the United States as well as the grave injustices faced by our undocumented friends.
The screening Clinica de Migrantes was very relevant because it highlights, educates and humanizes the lives of undocumented people at a time when that community is facing severe threats from federal, state and local governments. Additionally, the University of Central Florida College of Medicine, which organizes free clinics for farmworkers in Apopka, Florida in conjunction with the Farmworker Association of Florida, expressed interest in showing the film to all medical students and increasing collaboration with the farmworker community after Friday's screening. At a time when bigotry and hate dominate the political landscape, this event provided a refreshing alternative by showcasing the power of solidarity.