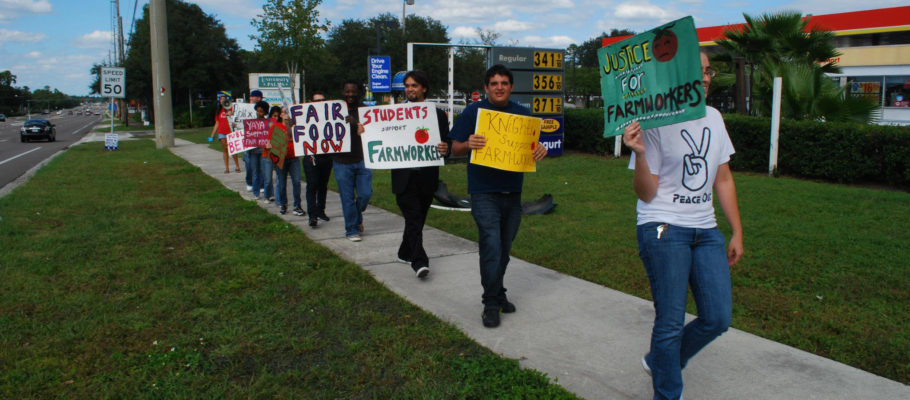 On October 22nd, twenty Orlando YAYA members and representatives from other community groups, joined together in a peaceful demonstration at the Publix located near the University of Central Florida (UCF), on Alafaya Trail and McCulloch Rd. in Orlando, as part of the CIW's Supermarket Week of Action.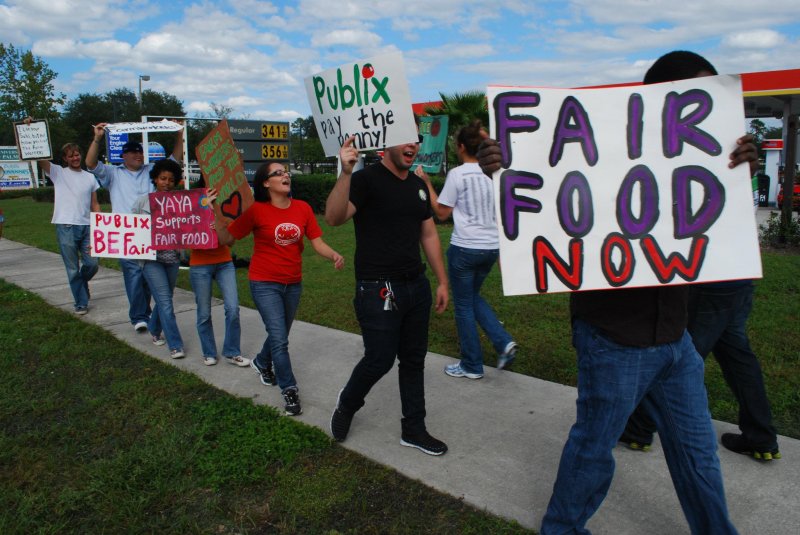 The goal was to persuade Publix to join the Coalition of Immokalee Workers (CIW) at the negotiating table, with the objective of getting Publix to pay an extra penny per pound of tomatoes that they purchase from growers registered with the CIW; to improve the working conditions for tomato pickers and to raise the voices of the workers.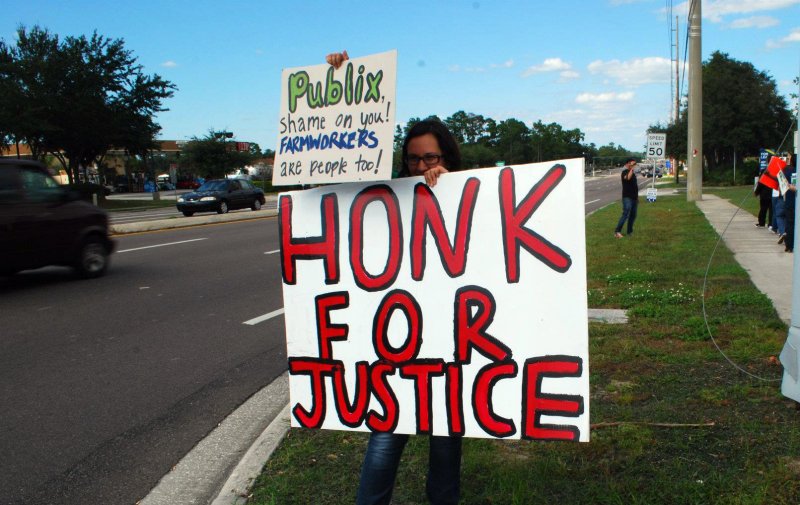 Corporate giants like Subway, Burger King, Taco Bell, and others have already joined CIW's fair food campaign. Publix is the largest private company in Florida and the 8th largest in the US, and so far, has refused to sign on to an agreement with the CIW.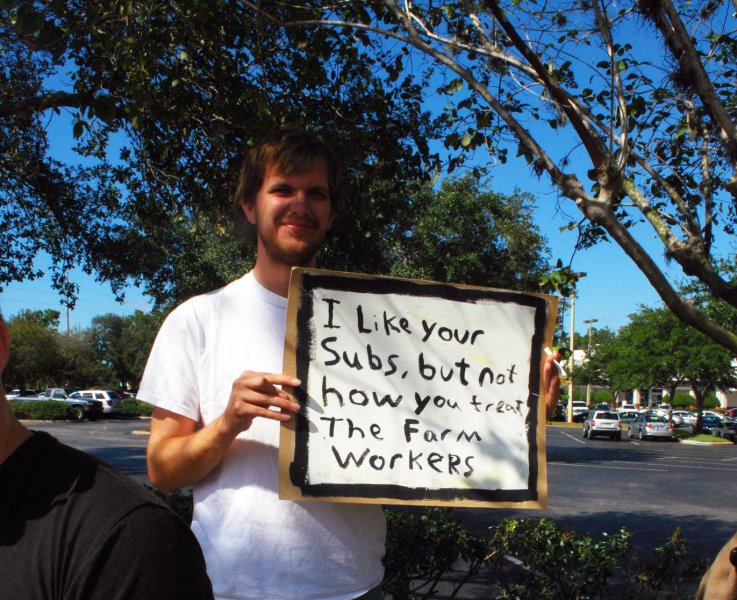 At the end of the demonstration, a delegation from our community went up to Publix managers to inform them of the reasons we were there. Sadly, it seems they were not as respondent as we would have liked them to have been; according to Jonathan Hohensee, one of our delegates, the Publix representatives did not pay any more attention to us than they had to, which included acknowledging that there were people taking physical space in front of them that they had to acknowledge for a few minutes.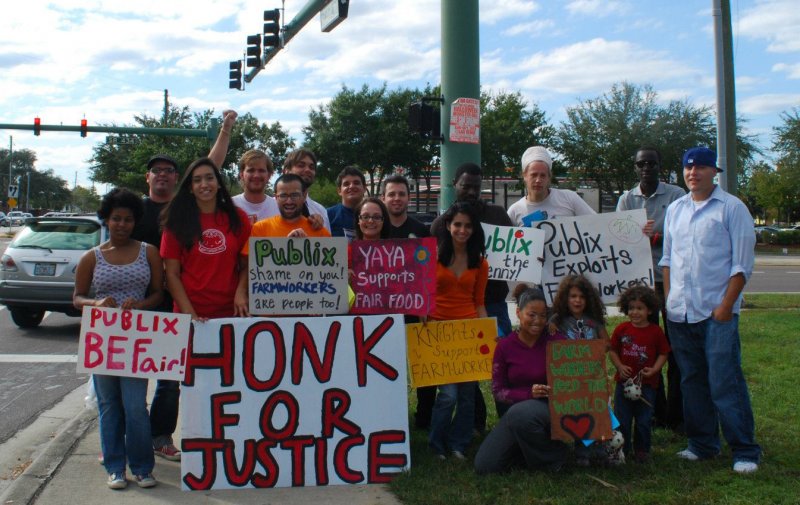 My favorite part of the demonstration was documenting the event through my Nikon D40x since I was able to capture the intensity of the picket line through a photography technique named motion blur where the subject is in focus while his/her background is blurred, giving the photograph an intense perspective.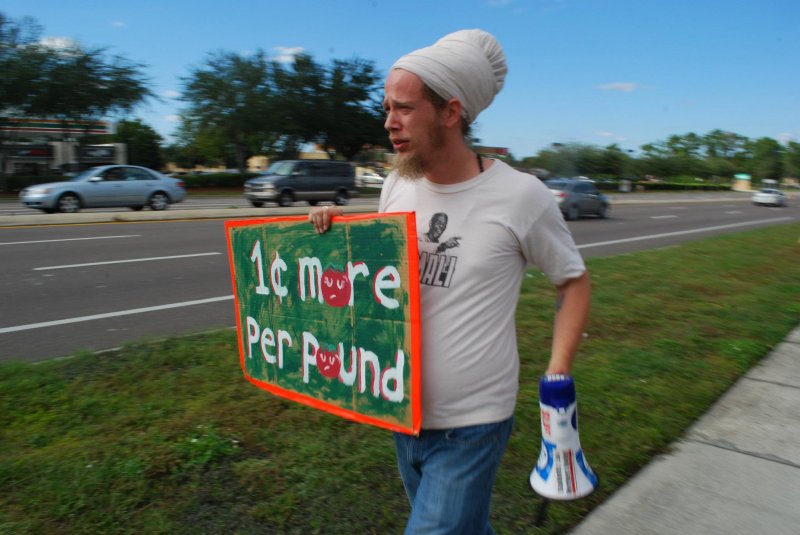 Check out the pictures below!
Juan Barredo Jr
Orlando YAYA